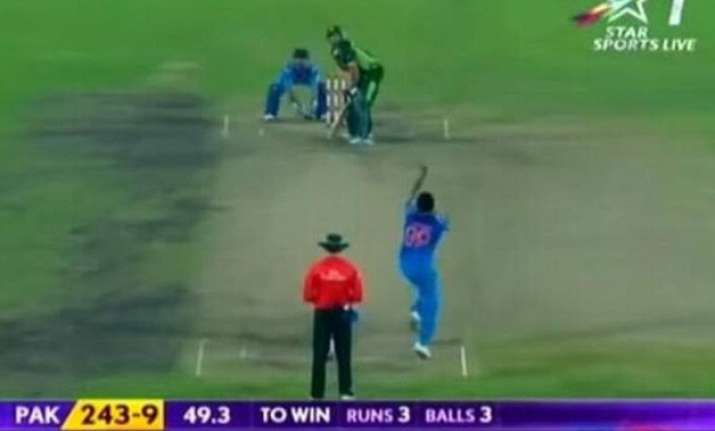 New Delhi: Salman Khan's 'Bajrangi Bhaijaan' has made waves since the day of its release. Applauded by fans and critics worldwide, 'Bajrangi Bhaijaan' is doing wonders at the box office. Director Kabir Khan has done justice to every sequence of this tear jerker drama making it one blockbuster that repaints the image of actor Salman Khan.
Spoiler Alert.
However, not enough research on an important cricket sequence is what made this movie not exactly perfect.
The opening scene of the movie shows the town Sultanpur of Pakistan, where a cricket match between the two neighbours India and Pakistan has gotten everyone excited. The match ends with Pakistan defeating India, courtesy the stupendous performance by Shahid Afridi, which makes the name of Harshaali Malthotra character's Shahida.
A cricket match returns later in the movie, which reveals the nationality of the child actor Harshaali Malhotra. The point, which obviously Kabir Khan overlooked was that six years later Salman Khan and others who reside in Rasika's (Kareena Kapoor) home are seeing the same match in which Shahid Afridi's six against R Ashwin gets Pakistan a win!
Not only this, the match in consideration was played in Bangladesh during the Asia Cup series and was a day-night match. But Pakistani fans were shown watching the match in daytime. The excitement with which they are glued to the screens disregards the fact that maybe they were watching the highlights of the match.
The director, Kabir Khan could have looked for other matches or just changed the name of the Harshali's character but playing around facts with a cricket match in a country where this sport is on of the religions has put him in the bad books of cricket lovers.