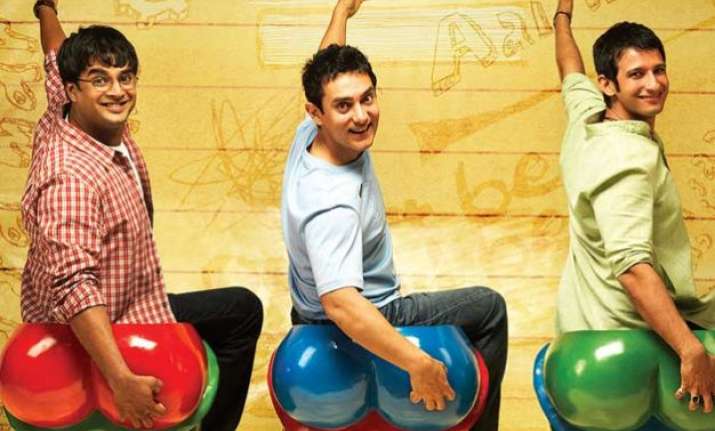 New Delhi: If you are one of those Bollywood fans who can never get tired of watching the blockbuster movie '3 Idiots', we have some good news for you. Media reports suggest that the makers might be planning a sequel of the movie.
The 2009 movie which starred Aamir Khan, R. Madhavan and Sharman Joshi, was made on a budget of Rs 55 crores and smashed box office by raking about Rs 392 crores in India.
Directed by Rajkumar Hirani, the movie traced the life of three engineering students and their ordeal in and after the college. It also ended up questioning the way education system in India works and connected with audiences of all walks of life alike.
Obviously, a sequel of the movie is expected to create buzz. As it turns out, the writer of the movie Abhijat Joshi has himself hinted towards it.
During a recent media interaction while promoting this Friday release 'Wazir', whose story too is penned by him, Joshi said, "We have an idea for the 3 IDIOTS sequel, a MUNNA BHAI part three, and also for a PK sequel; but the PK and MUNNA BHAI sequels interest me the most. So, I think the 3 IDIOTS sequel may happen in the future, but these two I really want to work on."
Well, from his statement it points out that he is bent towards the sequels of Munna Bhai and PK more than 3 Idiots; but it doesn't restrict the fans of 3 Idiots from hoping that it will happen soon. We will keep you update as the story unfurls.