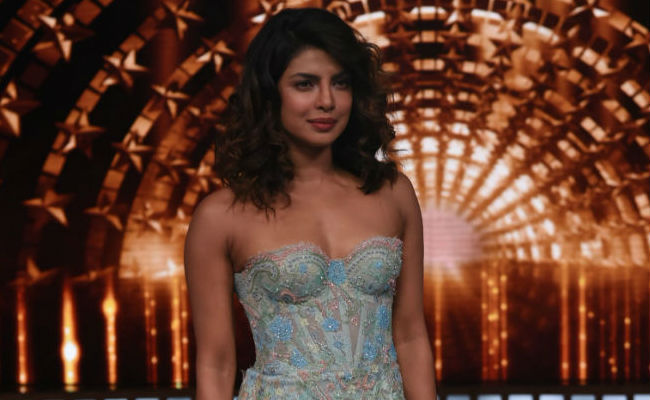 Priyanka Chopra, who was in the United States of America for the most part of the year, descended at the Mumbai airport in December and treated us to some glamorous and inspiring outings while in India. Being in India, the actress recently visited the reality show India's Next Superstar, and made an interesting revelation there.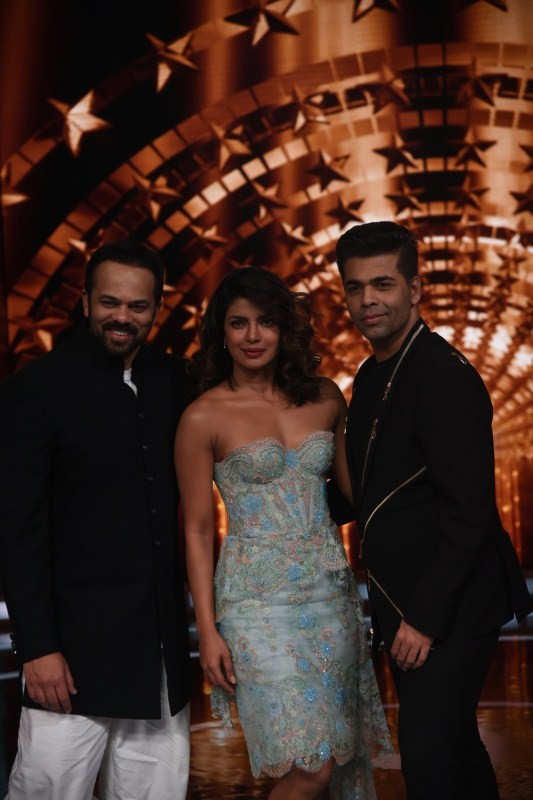 The diva spoke about her one of the favourite films and that is Shah Rukh Khan and Kajol starrer Dilwale Dulhania Le Jayenge released in the year 1995. As per reports in a leading tabloid, Priyanka particularly likes the scene in which Karan Johar goes to Amrish Puri's shop and gets punched by Shah Rukh Khan.
At PeeCee's insistence, the scene was recreated on the reality show. During the enactment, Rohit played the role of Amrish Puri, Karan played himself and Priyanka went on to imitate Shah Rukh.
Post recreating the scene, Priyanka revealed that she always wanted to smack KJo like Shah Rukh did in DDLJ. She finally got a chance to do it on the TV show. During the episode, the trio had all fun and discussed nostalgic moments, about movies and more.
She even revealed her wedding plans at an event recently. She was quoted as saying, "My mother has told me to marry a man who can appreciate the hard work I have done until now. Definitely, I want to get married and have a cricket team of children but finding a suitable match for seems to be a difficult task." 
Like many other celebrities who have left for vacations, the lady is already on her way out to 'Winter Wonderland' where she will be ringing in the New Year 2018 with her family- mom Madhu Chopra, brother Siddharth Chopra and BFF Tamanna Dutt.