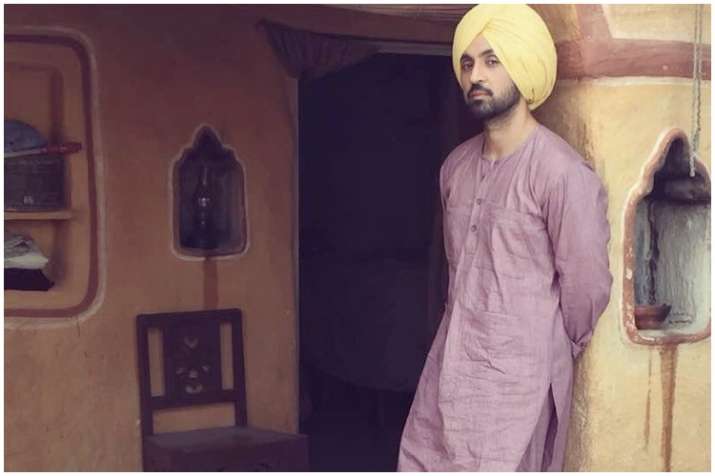 Actor Diljit Dosanjh, whose upcoming film Soorma is likely to to fight the box office battle with Dutt biopic featuring actor Ranbir Kapoor, has stated that he is looking forward to watch Rajkumar Hirani's film as he is a huge fan of Ranbir and Sanjay Dutt.  
Soorma and Dutt biopic are scheduled to be released on June 29.
"The film is based on my favourite superstar Sanjay Dutt sir and my favourite actor Ranbir is playing his role and it is directed by my favourite director (Rajkumar Hirani).
"All my favourite people are in a one film so I am very excited to see it. I will definitely go and watch the film," Diljit told PTI.
When asked about the clash, the 34-year-old star said, "I don't know if it is clashing or not. The producers are ideally the best people to talk about it. They are the owners they will talk about it."
Diljit, who will be seen as former Indian hockey captain Sandeep Singh in "Soorma", said it was a difficult film to make.
"I have not played any games so far. I feel hockey is a tough game. I am very happy that in the second year of my acting career in Bollywood I got to do a biopic. We all have worked really hard."
"Soorma" tells the story of Singh, an Indian professional field hockey player and an ex-captain of the national team. He was grievously injured after he was hit in an accidental gunshot in a train in 2006 but he did not give up and continued playing.
The "Udta Punjab" actor says despite the doctors giving up and losing all hope, the hockey player bounced back.
According to Diljit, the makers of "Soorma" have tried their best to present an authentic story of Singh on screen.
The actor-singer was trained for almost two months bySingh, who used to be present on the sets most of the time.
Talking about the film's title, Diljit says, "'Soorma' means someone who does something that is impossible. It's the perfect title.
(With PTI Inputs)