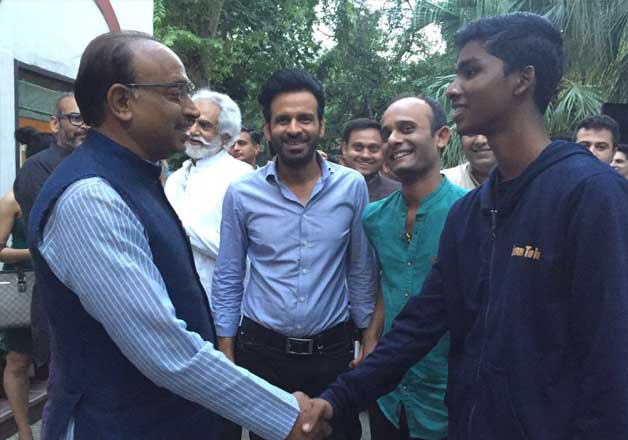 The sports and youth minister of India Mr Vijay Goel today watched the biopic 'Budhia Singh Born to Run' based on young marathoner Budhia Singh's life with him and Manoj Bajpayee in Delhi today.
The much talented Budhia Singh from Odissa was barely 5 years old when he ran from Puri to Bhubaneshwar, a distance of 65 kms, in a little over 7 hours. He was led by his then coach, late Biranchi Das.
Touted as the country's youngest Marathoner, Budhia participated in over 40 marathons by the age of 5.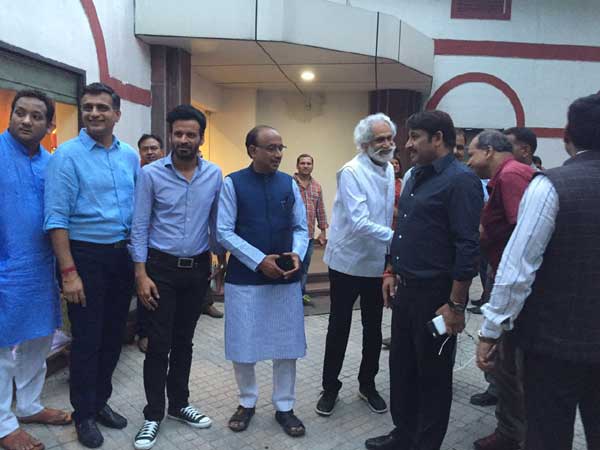 Sports Minister Vijay Goel visits ailing former hockey legend Mohammad Shahid
Thereafter, he was sent of to the Kalinga Stadium Hostel in Bhubaneshwar in 2006, by the Govt following protests from various sections of society who objected to Budhia running marathons at such a young age.
Now the 14 years old Budhia seeks a coach to train him for the next Olympics.
Budhia Singh Born to Run releases on August 05 across India.