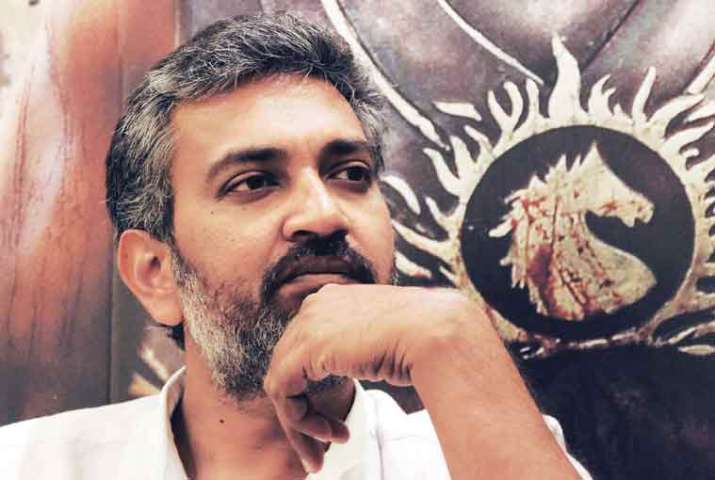 From directing the low budget musical-drama Student No 1 to blockbuster Baahubali, SS Rajamouli has come a long way. While he is widely known for his directional skills, the filmmaker is always upbeat and speaks his mind.
Rajamouli's vision for Baahubali 2 was so grand that everybody fell in love with his breath-taking direction. And, he surely proved that the power of good cinema is above everything.
The bankable director has really impressed us with his witty and optimistic responses. His take on crucial matters are interesting and to the point.
Also Read: 'Baahubali Mania' is here to stay! Here's how fans are crossing the limits of fandom
Here's three instances when the filmmaker stood up for the right cause and won our hearts.
When he gave a befitting reply to Tamil director Vignesh Shivan
Vignesh Shivan took to his Twitter to point out five mistakes in Baahubali: The Conclusion in a mocking tone.
5 Mistakes in #Baahubali2

Frm Legend @ssrajamouli sir's Masterpiece!

TakeABow🙌🏻@meramyakrishnan #prabas #satyaraj @RanaDaggubati &team pic.twitter.com/GRPD3HLnVH

— Vignesh Shivn (@VigneshShivN) May 1, 2017
The tweet was sarcastic to the fullest. However, what happened next was amusing.  SS Rajamouli took the cynical remark in a happy-go-lucky way. To everyone's surprise, SS Rajamouli responded in a humours manner. He thanked Vignesh for pointing out the mistakes.
"Hahahhah Thank you so much Vignesh", tweeted Rajamouli.
When he spoke about Baahubali ban in Karnataka
After pro-Kannada groups called for a Karnataka bandh on April 28 to protest against the screening of Baahubali 2 following actor Sathyaraj's controversial speech during the Cauvery row, Rajamouli appealed to all the Kannada friends to not stall the release of the film.
In a video statement said, he said,"Whatever Sathyaraj has said has no relation with the movie or its crew. The comments were made by Sathyaraj 9 years ago. Since then many of his movies have released, even Baahubali . I request all to support Baahubali 2 the way they did for part one. We have informed Sathyaraj about the situation. We have nothing to do with his comments."
An appeal to all the Kannada friends... pic.twitter.com/5rJWMixnZF

— rajamouli ss (@ssrajamouli) April 20, 2017
When he came out in support of Udta Punjab
Extending his support to Udta Punjab team over censorship row SS Rajamouli was one of the first filmmakers to speak on the issue.
"My sympathies lie with the filmmakers as I am a filmmaker myself. The simple logic is how can 6-7 or 10 members decide what is good or not good for the entire nation. Being a family head, I should decide what is good for me, my family or my kids to watch, not someone else, the Baahubali director said.