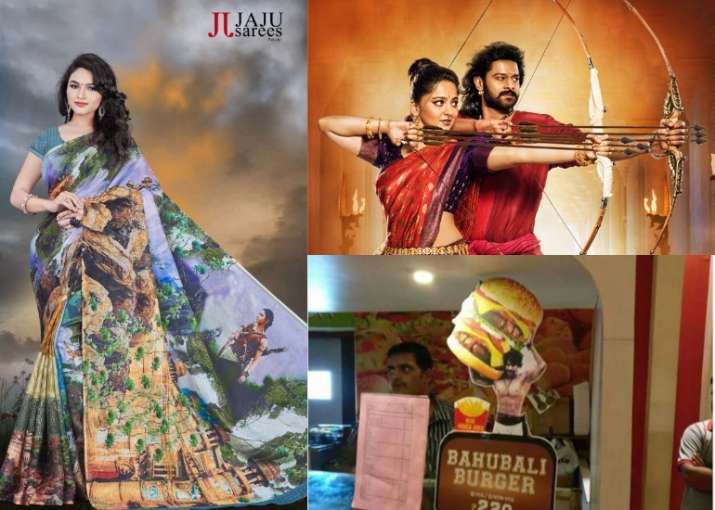 Ours is a country full of 'Bollywood Buffs'. And in India, Bollywood is not only about movies, it's the way we live, love and enjoy. If you look around, you'll see a hint of Shah Rukh Khan or a bit of Ranbir Kapoor in everything. Bollywood is everywhere, even in our air. 
Such an example of fandom has been set up by the people of India after the most awaited movie Baahubali: The Conclusion was released. It's been a week, and the Baahubali fever doesn't seem to dwindle away soon. One out of every five post on my Facebook news feed is about Baahubali or Prabhas. Men want a beard like Prabhas in Baahubali and women want to dress like Avantika. Can you envisage the magnitude of Baahubali fever among us? It's enormous, for sure! 
Baahubali-style Sari! Who's up for this? 
While scrolling through my Whatsapp feed, I was startled on seeing a bizarre but impressive picture. A group of beautiful Indian women elegantly placed on couch wearing 'Baahubali Printed Saris'. Yes, a complete Mahishmati kingdom on a six-yard saree.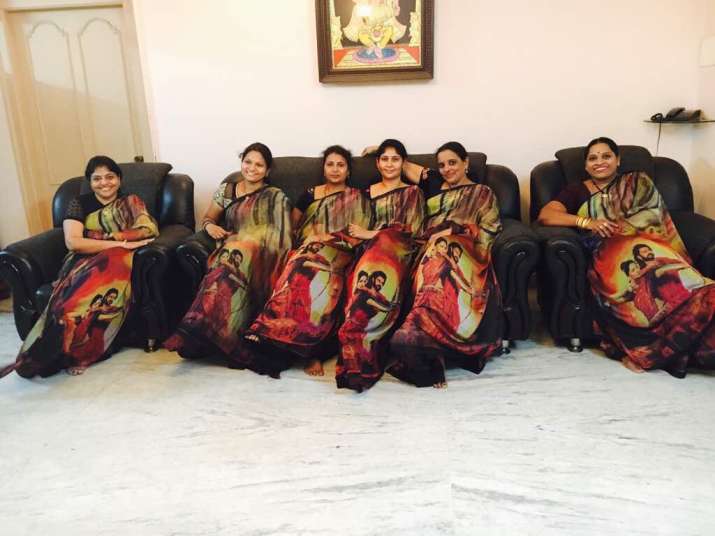 A Hyderabad-based fashion brand 'Jaju Sarees' launched a whole new collection of Baahubali-inspired sarees. 
If you're a Baahubali fan as well, you need to zoom the picture to catch a glimpse of your favourite character. Baahubali, Devsena and Avantika, I can see them all, beautifully placed on silk.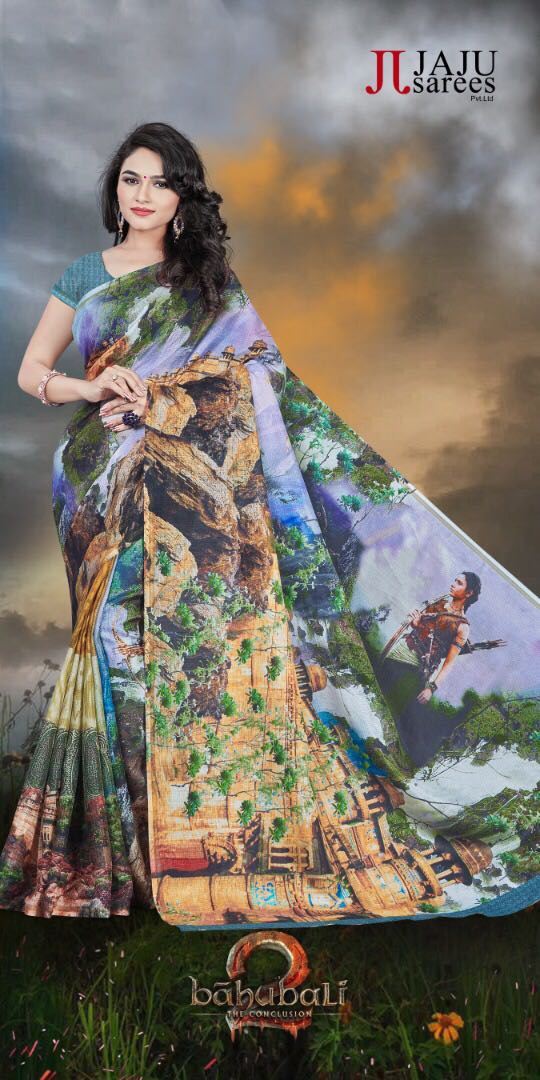 Going by the picture that reads 'Jaju Sarees', it seems like the designer of this saree shop is himself a Baahubali lover. Nevertheless, his work is commendable and is being loved among masses. These pictures being viral on internet is a proof of it.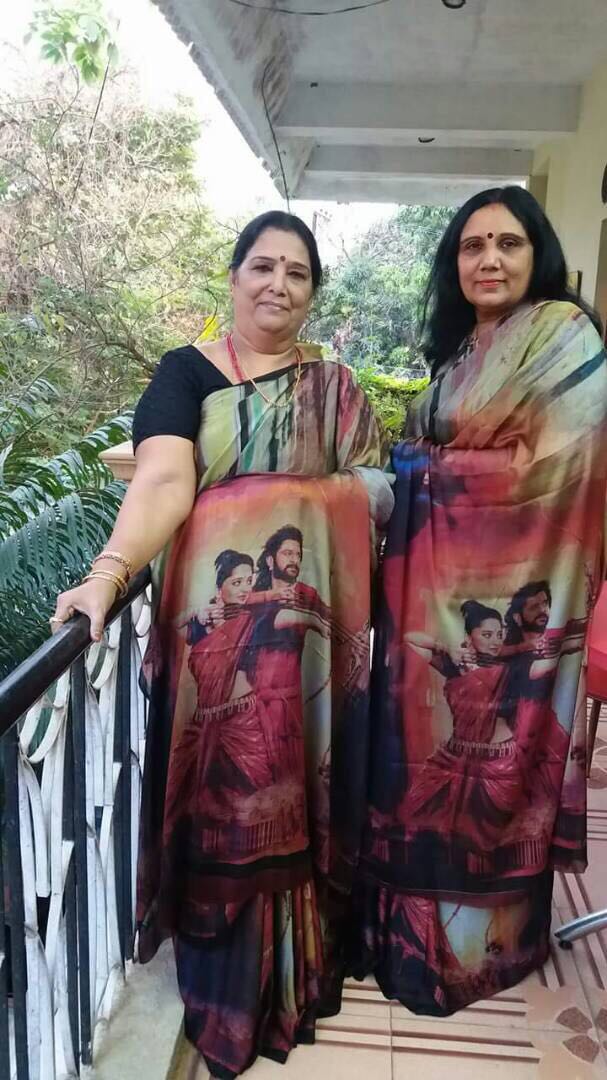 Baahubali fever across the borders
And not only Indians, the Baahubali fever has to be declared a 'Pandemic' for sure. People across the borders are equally fond of this Rajamouli epic. A news broke out recently, that a group of  more than 40 Bangladeshi fans have travelled to India to watch the film in its first week. They flew from Dhaka in a chartered flight and watched an evening show in a Kolkata multiplex.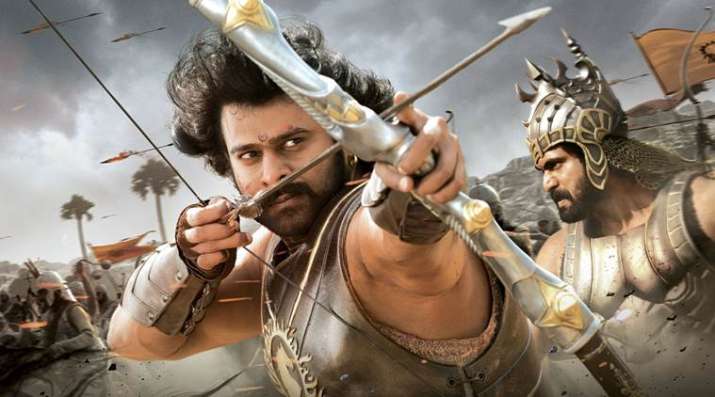 Baahubali-inspired jewellery is also a real thing now! 
Move over sarees now! Some jewellery designers are also recreating the Baahubali magic in their gold-plated ornaments. Delhi-based Sunaina Goel is selling these Baahubali-inspired jewellery on their online selling platform. She received orders from Tamil Nadu to Kolkata, as far as you can imagine. In no time, these jewelleries did a good business. Each necklace is priced at Rs. 1700 plus shipping charges.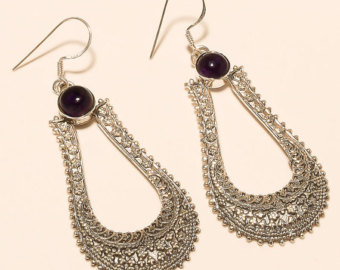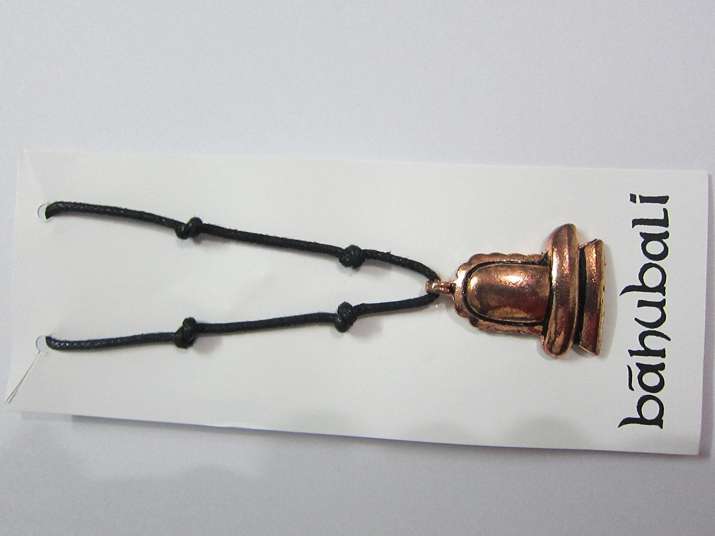 Baahubali-inspired burgers? Now we've gone too far! 
Watch Baahubali 2 in a Cineplex and satiate your hunger with a king-size Baahubali burger. The promotional strategy of this burger is outstanding. You can see the cardboard cutting of Baahubali aka Prabhas carrying the Maharaja burger in his hands.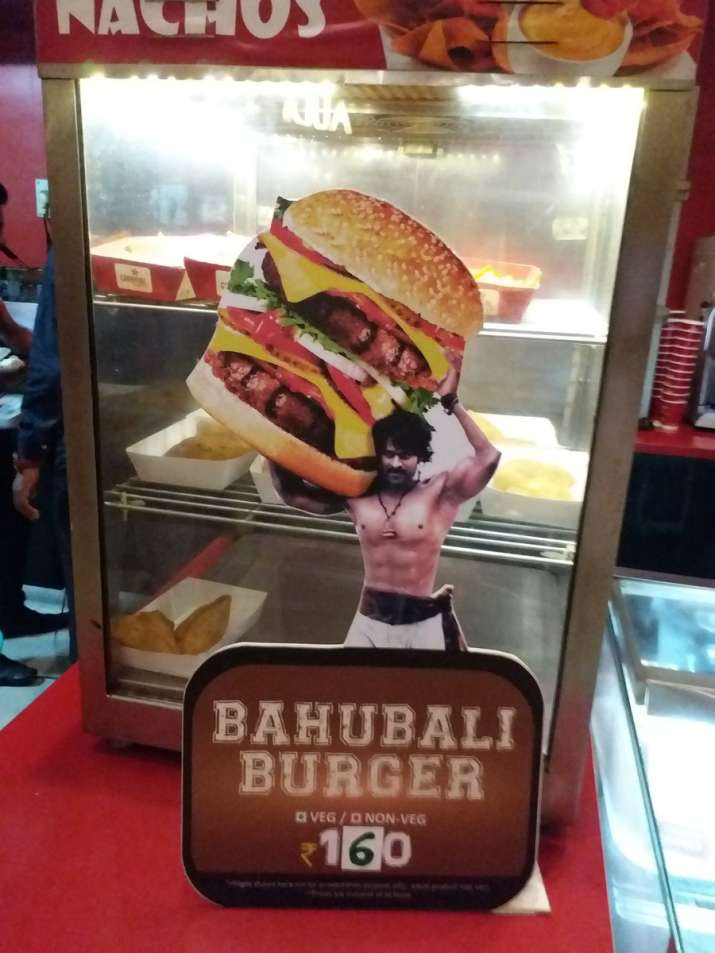 So, what do we expect next? Baahubali-inspired smartphones or Baahubali-flavoured Naariyal Paani? 
One thing is for sure, the Baahubali fever is here to stay. Jai Mahishmati!