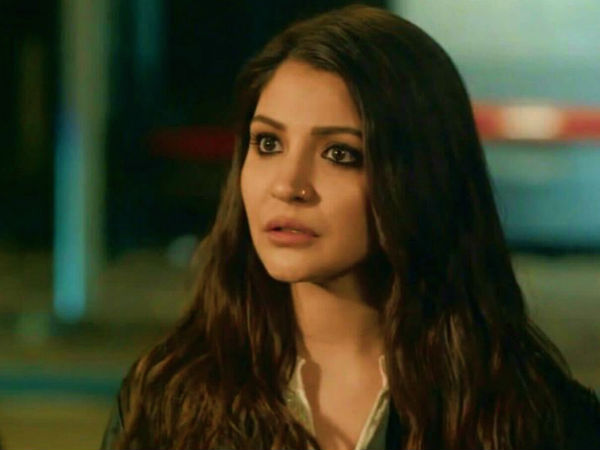 Actress Anushka Sharma, who was recently seen in 'Phillauri', has said that her character in Sanjay Dutt biopic is the only fictional character in the film. The actress added that people should be excited for her cameo in the biopic.
The film based on Sanjay's life is being directed by director Rajkumar Hirani and features actor Ranbir Kapoor as the protagonist. It also stars Paresh Rawal as Sunil Dutt and Dia Mirza as Dutt's wife Manyata.
There were reports that Anushka would be seen in the film as a journalist but the actress is tight-lipped about her role.
"I am doing a cameo in the film but you all should be very excited for it. It will be a very good film. I am not playing his girlfriend, or a journalist, my character is the only fictional character in the film. It is not based on any living person that much I can tell," Anushka said in an interview.
The untitled biopic also features Sonam Kapoor as Dutt's love interest and "Masaan" star Vicky Kaushal as his close friend.
'Phillauri' is Anushka's second home production under her banner Clean Slate Films after "NH 10".
The actress says there is an obvious male-female divide in the world but as a female producer, she can't let that feeling weigh her down when it comes to work.
"This is a male dominated world. As a female actor, you also face the feeling that it is a man's world. When the society is like that, its effect will be felt across. As an actor, I have achieved at least this much that I have certain bankability to approach a studio with a good content and they will support.
"My films, by the grace of God, have all done well. So, the trust factor is there in the audience. I can't think about the male-female divide while working as I will get bogged down.
As a female producer, I am ready to face challenges and go ahead," the 28-year-old actress adds.
"Phillauri" also stars Punjabi star Diljit Dosanjh and "Life of Pi" actor Suraj Sharma.
(With PTI Inputs)