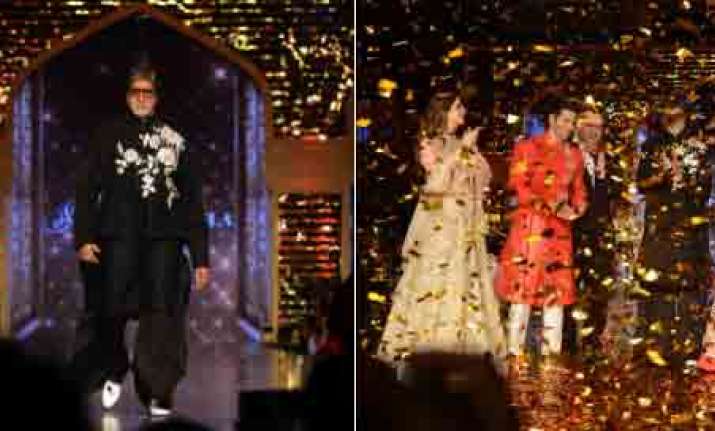 A latest social media-based survey report of a matrimony site revealed that megastar Amitabh Bachchan has emerged as a man with the most desired qualities.
Bharat Matrimony, a matrimony portal, has conducted a social media study to find out the most important criteria that were sought by single men and women while searching for their life partner and chose a celebrity that matched their desired quality.
According to a statement, the study was done through the Twitter and Facebook channels of Bharat Matrimony and hence, there is no specific sample size as such.
The findings of the study were inferred from the data gathered from 1500 responses - (Male: 37.3 per cent and female 62.7 per cent). It witnessed 22 million impressions within two hours from its launch.
With actor Hrithik Roshan leading in looks (70 per cent) followed by Shah Rukh for his honesty (55 per cent), the participants were asked to select from different qualities like hard work, respect and understanding.
The study that comprised of 62.7 per cent of females showed male celebrities taking the lead, with the "Paa" star as a favourite among all.
Actress Drashti Dhami took the lead among the female celebrities for her good looks.
(With IANS Inputs)