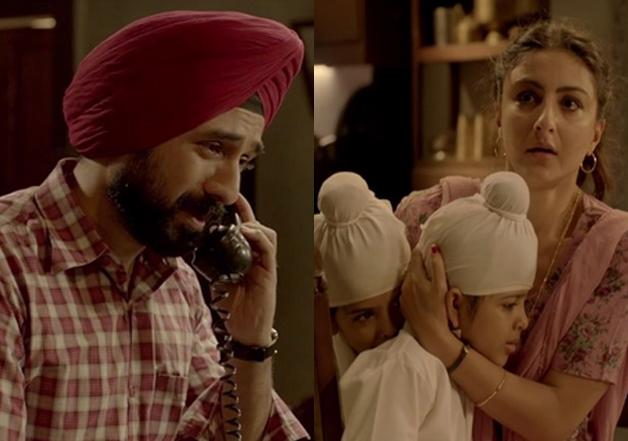 The trailer of Vir Das and Soha Ali Khan starrer '31st October' was released today. The political thriller talks about the fate which the Sikh community met after former PM Indira Gandhi was assassinated by her bodyguard on 31st December 1984.
Post her death, days and nights for the Sikh community became miserable. The Sikhs became receivers of hate across the nation with community people, especially in North India, getting massacred. The makers of this movie wish to bring to light how communalism resulted in horrific times for the community.
The trailer opens with Vir Das, who looks quiyte convincing as a turban clad Sikh, calling up people for help so that his wife (played by Soha Ali Khan) and his two kids do not meet the ill fate which many Sikhs saw. The horror and fear which can be seen in Vir's eyes is another high of the trailer.
With such a trailer, the expectations from this movie would obviously be high. It will be worth seeing if the movie stays true to its promise of telling the troubles of Sikhs post the death of Indira Gandhi.
Directed by Shivaji Lotan Patil, the flick is slated to hit the silver screens on October 7.