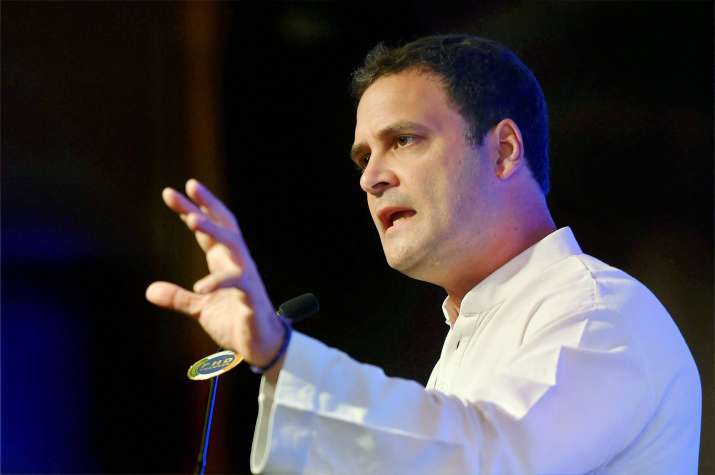 Shiv Sena leader Sanjay Raut on Friday praised Congress vice-president Rahul Gandhi by saying that three years back he was called 'Pappu' but now the situation isn't same as the Congress party has found a leader in him.
"Congress leader Rahul Gandhi is capable of leading the country. It is wrong to call him 'Pappu'," he said referring to the nickname used to mock the Congress vice-president by a section on social media.
The Shiv Sena member of Parliament (MP) even said that the Narendra Modi wave has faded and the anger among people in Gujarat against the implementation of the Goods and Services Tax (GST) is an indication that the BJP would face a stiff challenge in upcoming elections, scheduled to be held in December.
Though the Shiv Sena lacks any base in Gujarat, the home state of Modi, the party had extended its support to Patidar leader Hardik Patel who had met Uddhav Thackeray at the latter's residence in Mumbai earlier this year.
However, in 2015, the Shiv Sena had said that even 100 Rahul Gandhis cannot match PM Narendra Modi's "mega wave" and had mocked the Congress vice-president for his 'suit-boot ki sarkar' jibe.
Sena, the oldest constituent of the NDA, shares a "blow hot-blow cold" relationship with its senior ally, the BJP, in the Centre and Maharashtra. The Uddhav Thackeray-led party has been attacking PM Modi regularly and has often taken potshots at the BJP through editorials in the party mouthpiece Saamana.