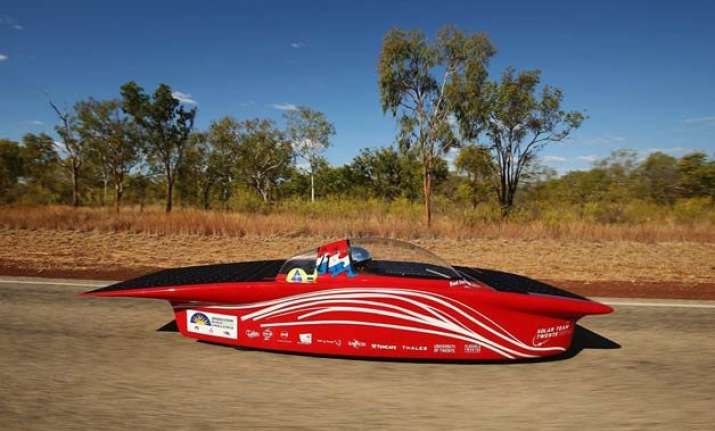 One of the most prestigious solar car races is underway in Australia featuring futuristic cars that look like they are straight out of a science fiction movie.
Will cars like these reach the market someday? Well, that is the idea behind the event, although no one can put a timeframe to it.
The World Solar Challenge is a biennial race across the vast and remote interior of Australia, known as the outback.
The gruelling journey begins in Darwin on the northern coast of Australia and ends more than 3000 km away in Adelaide. It takes four days because the race stops during the night to prevent collisions with kangaroos!
The 2015 edition of the race features 46 teams from more than two dozen countries.
The teams are usually from universities or corporations that are researching solar powered cars in the hope that it could become commercially viable.
But there is also the occasional school team trying its luck like the Goko high school from Japan.
Conditions are extremely taxing because of the heat. The cars do not have air conditioning because that consumes too much power.
The last race in 2013 was won by Nuna7, designed at the Delft University of Technology in the Netherlands.
The defending champions have fielded a more advanced version called Nuna8 this year.
Watch a video of the race here: