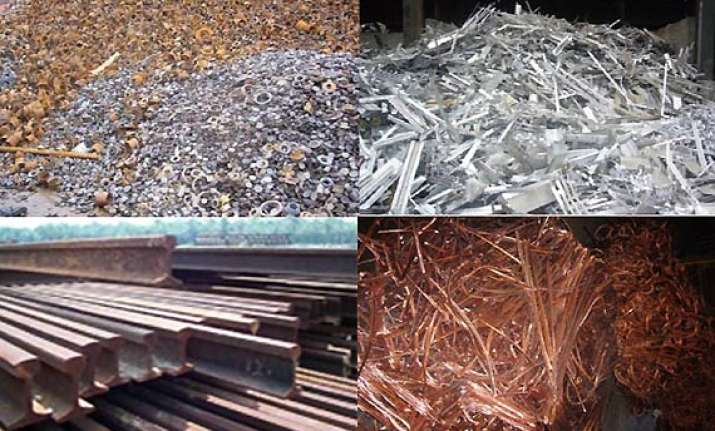 Chandigarh: The unprecedented weakening of rupee against US dollar has deeply hurt the import and export trade in Punjab and Haryana, with steel makers today announcing halt to scrap imports for iron and steel production.
Exporters, on the other hand, are facing cancellation of orders by foreign buyers in view of rupee value erosion.
Blaming the Centre for its "failure" in arresting the free fall of rupee, traders asked the government to take concrete and effective measures including "fixing currency rates" in order to save their businesses.
"We have stopped importing high melting scarp (HMS) from other countries as it has become unviable for us to import in the wake of sharp depreciation of rupee," Northern India Induction Furnace Association, President, K K Garg told PTI.
Steel makers pointed out that their import bill for scarp had shot up enormously causing huge losses.
"I have suffered a loss of Rs 40 lakh while importing scrap because I booked an order when rupee was Rs 55 and now I have to make payment at a rate of Rs 63.50 for a US dollar," said Garg.
According to industry insiders, the production of iron and steel products has also come down by 60-65 per cent in state's iron and steel hub-Mandi Gobindgarh, Khanna and Ludhiana.
Punjab's secondary steel makers are completely dependent on HMS for their input requirements and they source it from various countries including Europe, UK, USA and Middle East for using it as input to produce secondary steel.
In Punjab, over 200 induction and arc furnaces import about 2 lakh tonne of scrap every month to convert into iron and steel.
The rupee today breached 64 mark against US dollar intra-day by falling 98 paise on dollar demand.  On the other hand, exporters are also affected due to appreciation of dollar against rupee.
"Our buyers (importers) are cancelling their orders in view of weakening of rupee against US dollar and it will be a setback to country's overall exports," Panipat based Handloom Exports Manufacturers Association, President Ramesh Verma said.
"Buyers especially in Europe, Australia, Canada and US have cancelled their orders creating panic among manufacturers," Verma added.
Handloom industry based in Panipat has export turnover of Rs 4,000 crore per annum and its overseas markets are in Europe, US, Japan, Australia, Brazil, among other countries.
Exporters of textile knitwear in Punjab have also complained of cancellation of orders by their buyers because of sharp weakening of rupee.
Some of the buyers had even demanded discount of as high as 20 per cent which is nowhere acceptable to any exporter, said an Ludhiana based knitwear exporter.