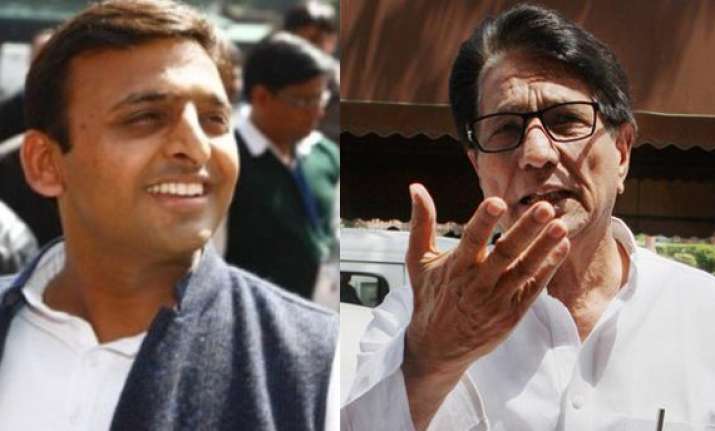 New Delhi, June 11: Welcoming the Uttar Pradesh government's decision to scrap the Greenfield international airport project at Jewar, Civil Aviation Minister Ajit Singh asked Chief Minister Akhilesh Yadav to send a fresh proposal for the same at Mathura to his ministry.  
In his letter to the chief minister, Singh said due to some "complicated issues" which remained unresolved for five years the proposed Taj International Aviation Hub (TIAH) with Greenfield airport at Jewar in Gautam Buddha Nagar could not get clearance from a Group of Ministers (GoM).  
The Minister said that the Taj trapezium zone needs a new world class airport to spur the growth of tourism and overall economic and industrial growth in the area.  
"I would recommend a location at Mathura, preferably with an easy access to the expressway. I would request you to send the proposal for establishing a new greenfield airport at the proposed new location to my ministry for necessary clearances.  "I assure you that we will treat it as top priority and put it on fast track to fulfill the aspirations of the area and its people," Singh said in his letter.
He said the TIAH should be located near to the Taj but there should not be any conflict of airspace with the Indian Air Force airport at Agra. Possibility of legal or policy issues were ruled out.
Last month, the Uttar Pradesh government has scrapped the Greenfield international airport project at Jewar mooted by the previous Mayawati government citing unavailability of the Centre's clearance for it.
The state government is planning to develop a new international airport between Agra and Mathura. The process of identifying land would be completed within a month and process of land acquisition would start after that.  
The airport project at Jewar, which is less than about 70 km from the Indira Gandhi International Airport in New Delhi, has not been given clearance as it flouted the rule that no airport can be constructed within 150 km from an existing one. 
Despite repeated requests, the erstwhile BSP government could not get clearance for the project.