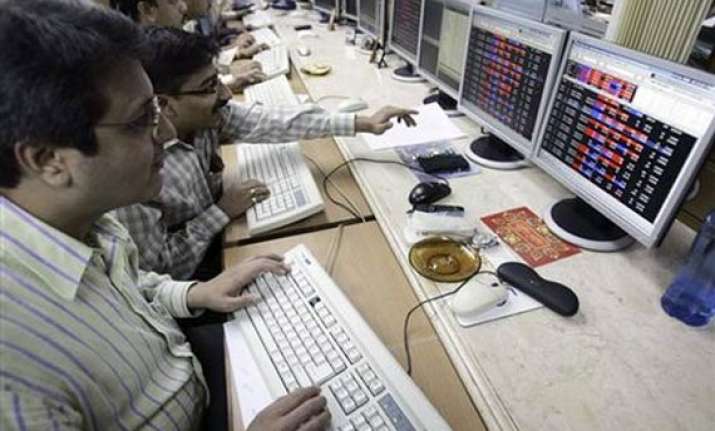 Mumbai, Dec 8: Ignoring easing of food inflation, the Bombay Stock Exchange benchmark Sensex today tumbled 389 points, amid concerns of slow industrial growth and weak trend in the Asian markets ahead of a EU meet to deal with euro-zone debt crisis.

After a weak start, the Sensex dropped 388.82 points, or 2.30 per cent to 16,488.24, even as the food inflation fell sharply to 6.60 per cent for week ended November 26, from 8 per cent in the previous week.

On similar lines, the broad-based National Stock Exchange index Nifty fell by 118.95 points, or 2.35 per cent to 4,943.65 led by stocks of capital goods, realty, auto and metal sectors.

Auto sector stocks dropped led by Maruti Suzuki, Mahindra and Mahindra and Tata Motors on reports of slow expansion of the sector.

Marketmen said there were doubts among investors that the EU summit on Friday will be able to tackle the region's debt problems.

They also said that the brokerage firm CLSA lowering 12-month target for the benchmark, citing earning cuts further kept the market under pressure.

The Sensex heavyweight Reliance Industries dropped 3.71 per cent and second-heaviest Infosys lost 1.06 per cent to Rs 2,723.75. The two carry over 20 per cent weight on the Sensex.