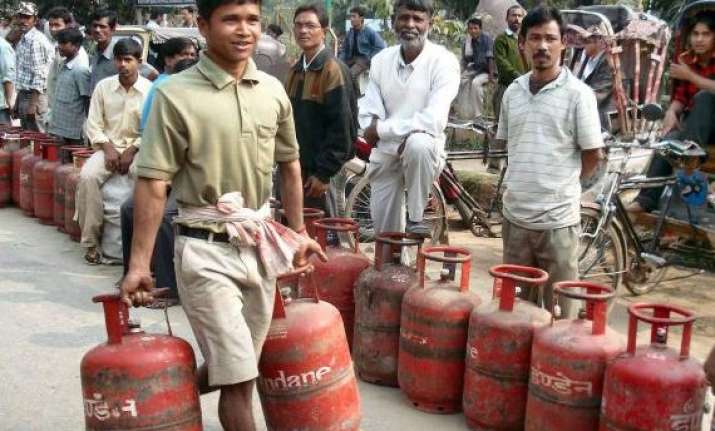 New Delhi: The price of non-subsidised cooking gas (LPG) was on Thursday cut by Rs 43 per cylinder on the back of slump in international oil rates.
A 14.2-kg cylinder of non-subsidised LPG will now cost Rs 708.50, down from Rs 752 previously, in Delhi, oil companies announced today.
A subsidised LPG refill currently costs Rs 417 in Delhi.
This is the sixth straight reduction in rates of non-subsidized or market priced LPG, which the customers buy after exhausting their quota of 12 cylinders at subsidized rates, since August.
In six monthly reduction, non-domestic LPG rates have been slashed by Rs 214 per cylinder.
There was no change in the price of subsidised LPG.
The three fuel retailers—Indian Oil Corp. Ltd, Hindustan Petroleum Corp. Ltd and Bharat Petroleum Corp. Ltd—revise jet fuel and non-subsidized LPG prices on the first of every month, based on the average international prices in the preceding month.
Brent crude, a pricing benchmark for more than half of the world's oil, sank 48 per cent in 2014 as US producers and the Organization of Petroleum Exporting Countries (OPEC) ceded no ground in their battle for market share amid a supply glut. Brent fell to USD 57.33 a barrel, the lowest since May 2009.
(With Agency inputs)