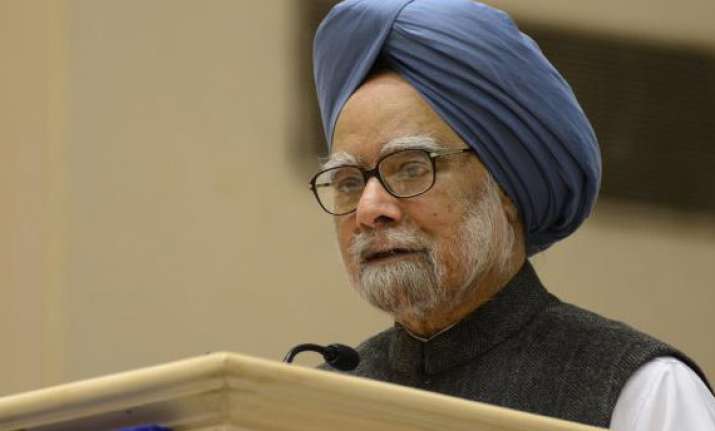 New Delhi, July 17: The UPA's reforms bandwagon is rolling. Prime minister Manmohan Singh on Tuesday opened the foreign direct investment (FDI) gates in 13 sectors — a move that will hopefully prove to be the requisite panacea for the ailing economy and the falling rupee.
Sectors that saw relaxation include petrol and natural gas, insurance, defence production and basic and cellular services. The announcement was made after the PM met his cabinet colleagues in the evening.
In the basic and cellular services, the existing cap of 74 per cent has been raised to 100 per cent. Of this, up to 49 per cent is through the automatic route, while from 49 per cent to 100 per cent will be through the foreign investment promotion board.
The Centre also allowed FDI in production of state-of-the-art defence equipment. "The cap of 26 per cent FDI in defence production through finance ministry's nod stays. The government decided that any proposal beyond 26 per cent where the project brings in state-of-the-art technology will be taken up by the cabinet committee on security," commerce minister Anand Sharma said.
But Sharma was non-committal on the upper limit of the foreign investments in state-of-the-art technologies, and said the defence minister will further define the term, state-of-the-art, in due course of time.
In the insurance sector, from the current 26 per cent FDI through automatic route, the government has increased the limit to 49 per cent via the same route. This is subject to the approval of Parliament.
The FDI cap for civil aviation was left unchanged at 49 per cent.
Experts feel there is a need for more clarity on other fronts. Hemant Joshi, partner, Deloitte Haskins, said firms which got to enhance their stake will benefit in the short term, but to have long-term FDI inflows, a transparent policy regime needs to be created. "There should be more clarity on mergers and acquisitions, taxation and spectrum sharing," Joshi said. "Foreign money will come when there is a business opportunity. So policy stability is a pre­­requisite."
Sharma said, "No view was taken on relaxing FDI in media, airports, brownfield pharma and multi-brand retail. We will come up with clarifications in multi-brand retail."