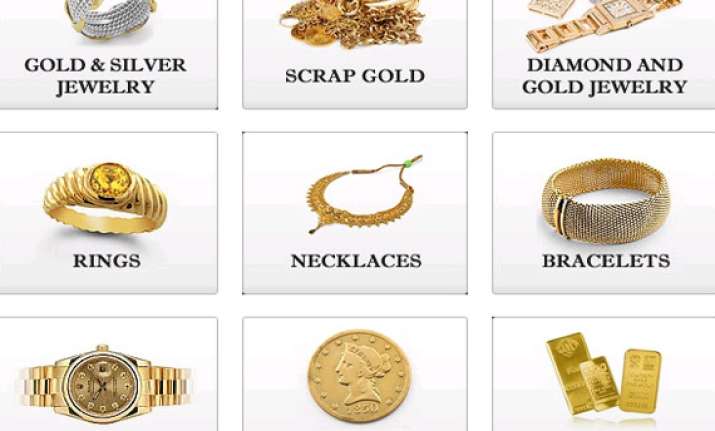 Mumbai:  Global gold and silver mine output are set to achieve record highs in 2014, a report has said.  International gold mine supply continued to rise in 2013, achieving new highs of 96.7 Moz (over 4 per cent y-o-y), says the Gold and Silver Mining Focus 2014 report by Metals Focus, a precious metals consultancy.
Silver mine supply also rose in 2013, achieving a new high of 818.1 Moz (over five per cent y-o-y).  Both the precious metals continued to benefit from the ramp-up and start-up of projects conceived earlier.  For gold, significant growth emerged in China (the world's largest producer), while there was significant gains in the Dominican Republic, Canada and Russia.  Silver production was boosted due to a number of additions in several of the world's largest silver producing countries, including Peru, Mexico and China.  The gold mine supply is expected to again rise this year, however, post-2014 it appears uncertain, the report said.  "From 2015, gold production could enter a period of secular decline," it added.
In contrast, silver supply is expected to be positive as further gains are expected until 2016, at least, albeit at a slower pace than in recent years.
Talking about prices, the report said that following a poor 2013, the beginning in this year suggests that attitudes towards gold and silver, among investors, have been shifting away from the one-sided selling to a more balanced perspective.
"We see 2014 as a year broadly of consolidation for gold and silver. We believe the high for the year is already behind us, while on the downside, further price weakness from current levels is possible," it said.
For gold, therefore, a brief drop to around USD 1,100 could not be ruled out, the report said.
For silver too, in part governed by gold's moves, it is expected that full year average may fall just short of USD 20.  Physical demand of gold is likely to moderate in many key consuming markets this year, it said.
 "We expect overall volumes to remain at elevated levels. As such, the gold market is projected to record another structural deficit in 2014, providing some support for prices for the rest of the year." For 2014, last year's improvements in silver's supply-demand
balance could be reversed slightly, as global supply continues to rise while total demand slips back.  The most significant change, on either side of the market, is expected in physical investment. Physical investment is forecast to drop by around 11 per cent, which is likely to be responsible for the increasingly range-bound price outlook for the remainder of 2014, the report said.