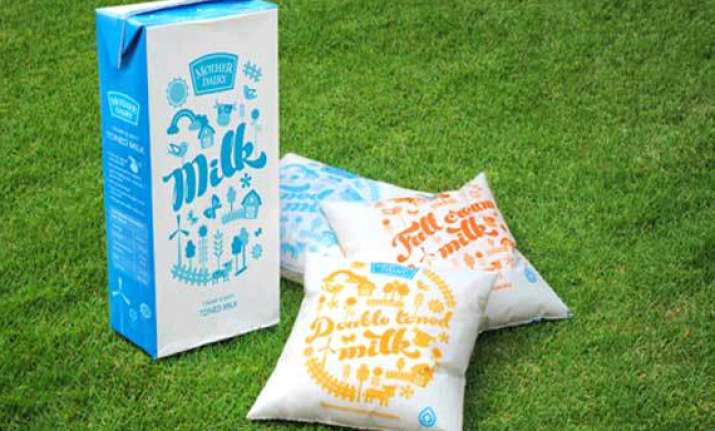 New Delhi: Leading milk supplier Mother Dairy will increase milk prices by Rs 2 per litre in Delhi-NCR from tomorrow due to increase in procurement cost.
Mother Dairy, the largest milk supplier in Delhi-NCR with sales of about 30 lakh litres per day, has increased the rates just two days after Amul hiked the its price by a similar amount.
"Mother Dairy raises its milk prices in Delhi-NCR for all its variants with effect from May 12, 2014," the company said in a statement.
Full cream milk will be sold at Rs 48 per litre from tomorrow as against Rs 46 per litre, while price of toned milk has been raised to Rs 38 per litre from Rs 36.Prices of double toned milk has been hiked to Rs 34 from Rs 32 per litre and rate of token milk has been revised to Rs 36 per litre from Rs 34 per litre.
Mother Dairy had last increased the milk prices in Delhi-NCR on February 1 this year.
"The company is compelled to raise the retail prices because of the ongoing rise in the prices of raw milk in the last few months coupled with the need to ensure availability of milk in the market," the statement said.
The company said it has always attempted to strike a balance between the consumers' interest and the milk producers' interest and believes in giving remunerative price to the farmer to ensure sustainability of milk farming.
The company said it passes on 80 per cent of the total sales proceed towards the procurement on milk.
Amul, a major supplier of milk to the national capital region, sells about 26 lakh litres per day.
Kwality Ltd has also decided to increase the price by Rs 2 per litre from Wednesday. It sells about 3.5 lakh litres per day in the national capital region.