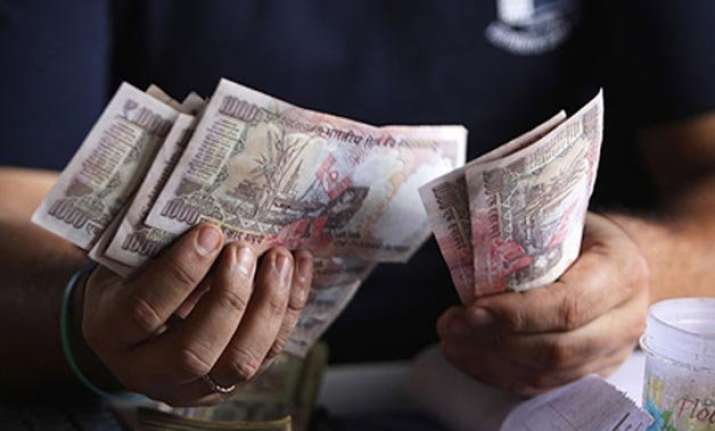 New Delhi:  Indirect tax revenues grew 37.5 per cent to nearly Rs 1.54 lakh crore in the first quarter of the current fiscal, powered by a robust show in excise collections.
Indirect tax collections in April-June increased to Rs over Rs 1,53,980 crore from over Rs 1.12 lakh crore in the year-ago period, a finance ministry statement said on Saturday.
In the period under review, central excise collections stood out, rising a smart 81 per cent to Rs 61,661 crore, from Rs 34,067 crore a year earlier.
The statement said: "These collections indicate that the underlying momentum in the economy is improving across all sectors, including manufacturing, reflected in healthy excise tax collections."
The indirect tax collections reflect in part the effect of the additional measures taken by the central government, including the excise hike on diesel and petrol, the increase in clean energy cess and withdrawal of exemptions for motor vehicles and consumer durables, besides service tax rate hike to 14 per cent.
Chief economic advisor Arvind Subramanian said that excluding these new measures, the indirect tax collections   which include excise, customs and service taxes   grew 14.5 per cent in the first quarter over the same period last fiscal.
"Given that GDP growth is the tax base, what it suggests is that the underlying nominal GDP growth is growing at a healthy pace," Subramanian told PTI.
Customs collections during the three months surged to Rs 47,080 crore, up 20.2 per cent, from Rs 39,175 crore in April-June 2014.
Service tax collections too went up to Rs 45,239 crore in April-June 2015, up 16.4 per cent annually.
However, the index of industrial production (IIP) data released yesterday showed that the growth in factory output in the first two months of the fiscal stood at 3 per cent as against 4.6 per cent in April-May of 2014-15.
Indirect tax collections in June 2015 swelled 33.3 per cent to Rs 57,357 crore from June 2014.