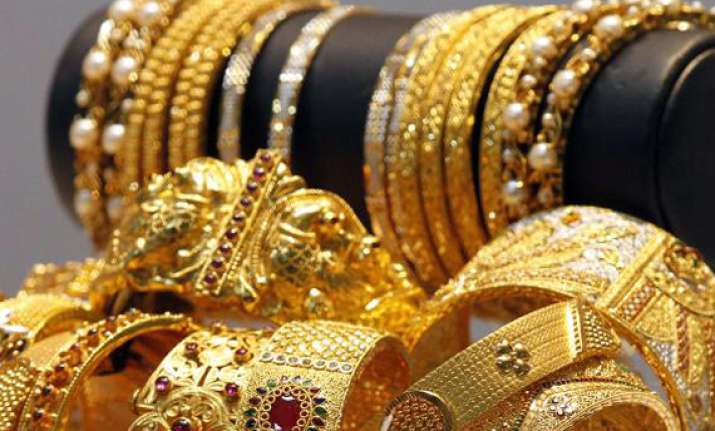 New Delhi, Jan 9: Both gold and silver fell further in the bullion market here today on sustained selling by stockists, triggered by a weakening global trend. While gold fell by Rs 100 to Rs 28,020 per 10 grams, silver lost Rs 350 to Rs 51,500 per kg.

Traders said sentiment remained bearish after gold declined for a second day in global markets as concerns over deepening Europe's debt crisis escalated the dollar against the euro, eroding demand for the metal as an alternate haven. 

In Singapore, gold lost 0.8 per cent to USD 1,605.30 an ounce.

Sluggish local demand at prevailing higher levels also dampened the trading sentiment to some extent, they added. 

Back home, gold of 99.9 and 99.5 per cent purity fell by Rs 100 each to Rs 28,020 and Rs 27,880 per 10 grams, respectively.

The metal had lost Rs 145 in the previous session.

Sovereign continued to be asked around previous level of Rs 23,300 per piece of eight grams on scattered deals. 

Similarly, silver ready dropped by Rs 350 to Rs 51,500 per kg and weekly-based delivery by Rs 200 to Rs 51,650 per kg. It had declined by Rs 600 in the previous session. 

Silver coins remained steady at Rs 57,000 for buying and Rs 58,000 for selling of 100 pieces.