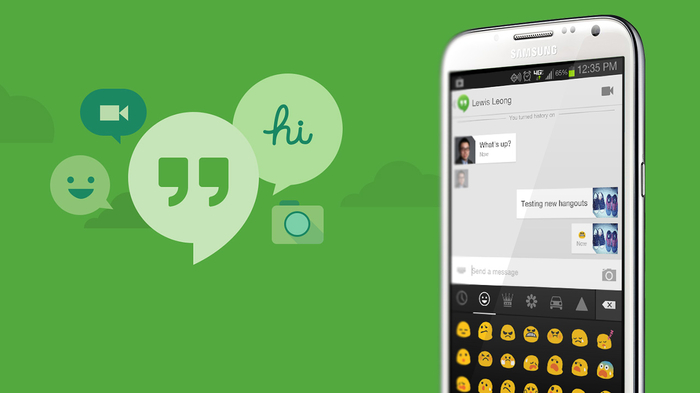 New Delhi: Google has updated Hangouts for Android, a development that will allow users to record and send videos. This update (that now allows users to record) has come two years after it updated its iOS Hangouts app with the ability to send videos.
Once the update arrives on their local Google Play Store, users can record up to a minute of footage from inside the app and send to friends from the Hangouts app. Although the update is not yet listed on Google Play in India, users can still try it out by sideloading the Google-signed apk via APK Mirror.
The video messaging feature for Google Hangouts in iOS was launched back in February 2014. Initially, the duration limit for videos was 10 seconds, which was was eventually increased to 1 minute in March this year. The latest update further increases the duration limit to 2 minutes on iOS. On Android though, the feature has been introduced with a 1-minute time limit.
Some other recent updates on Android and iOS include the ability to remove users out of group conversations. Users can also remove 'merged conversations', which showed Hangouts messages and SMS messages from the same user in a single conversation.
"Merged conversations used to let you see your Hangouts messages and text messages in the same conversation. We have decided to remove it, because it caused user confusion and had low usage," Google said, elaborating upon the updates on its support page.