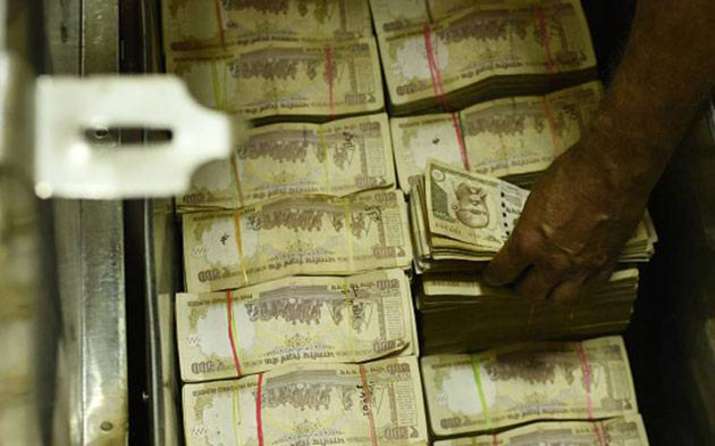 Weeks after Prime Minister Narendra Modi ordered a crackdown on shell companies used to launder money, the Enforcement Directorate on Saturday carried out raids at over 100 locations targeting 500 shell companies across 17 states in the country.
The move came a day after the window offered by the government to declare black money with a penalty under the Pradhan Mantri Garib Kalyan Yojana drew to a close. 
The shell companies searched included those associated with NCP's jailed functionary and Maharashtra former deputy chief minister Chhagan Bhujbal, prominent Andhra Pradesh politician and chief of YSR Congress Jaganmohan Reddy, an allegedly politically resourceful former chief engineer of NOIDA and some entities linked to Uttar Pradesh's National Rural Health Mission scam.
"Some of the companies were involved in major money laundering cases related to Chaggan Bhujbal, YS Jagan Mohan Reddy, Yadav Singh, NHRM, AGS Infotech, Rajeshwar Exports etc while some other entities were found to have been used for laundering demonetised currency during post demonetization period," the ED said in a statement.
The agency said it searched a Mumbai-based operator who ran 700 shell companies with 20 dummy directors and had "converted Rs 46.7 crore for Chaggan Bhujbal", the jailed ex-Maharashtra Deputy Chief Minister. 
The central probe agency, which has a total strength of about 800 officers and staff at its various regional and zonal offices in the country, was virtually out on the field to undertake one of the biggest operations in the country against shell firms.
By the last update, the ED teams had visited locations in cities like Kolkata, Mumbai, Ahmedabad, Panaji, Kochi, Bengaluru, Hyderabad, Delhi, Lucknow, Patna, Jaipur, Chandigarh, Jalandhar, Srinagar, Indore and some in Haryana. 
The agency said it recovered documents and raided those dubious firms which were "used in the National Rural Health Mission (NRHM) scam to launder proceeds of crime". 
It said the action was carried out against the operators allegedly used by ex-Noida Chief Engineer Yadav Singh "to convert his illegal wealth".
ED finds 'Interpol agent ID' during raids in Mumbai
Enforcement Directorate (ED) sleuths were today left flummoxed when they discovered a fake 'Interpol agent' ID card from a person in Mumbai whom they searched as part of a country-wide action against shell firms. 
The agency recovered the ID from the laptop of the person with the official logo of the international police organisation crudely copied with markings that read "Interpol International Police". 
It said the fake photographic ID was made in the name of one Chetan Shah with his details being given as "Special Agent, anti-terrorism division, Department of Investigations". 
On the reverse side of the ID, the agency found a thumb impression and personal details of the person like date of birth, height, hair colour, weight, blood group and few vague signatures. 
They said the agency will investigate as to how the fake ID was made and whether it was used to con or cheat anyone by wrongly depicting the person as an Interpol official. 
ED sleuths have also picked up certain other documents from the same premises for further probe, they said. 
The ED conducted country-wide searches at 110 locations as part of its major crackdown on 500 shell companies suspected to be generating huge amounts of black money.