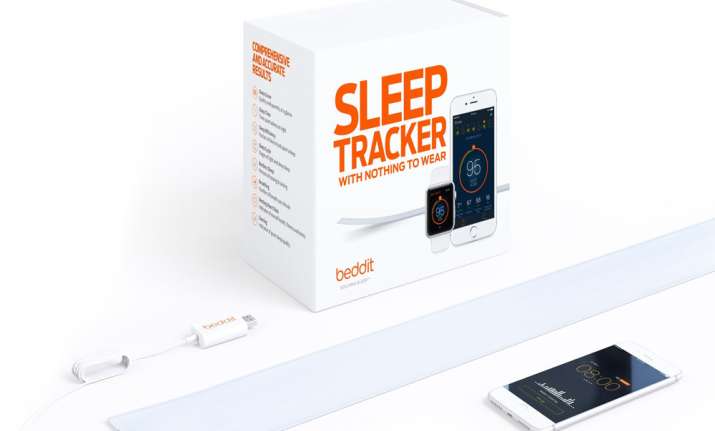 Tech giant and the world's most valuable brand Apple has acquired a sleep monitoring device and app called 'Beddit', reports said. The terms of the deal have not been disclosed yet.
Beddit is a thin device with a flexible sensor linked with the app and sleep system. It is designed to monitor daily sleep habits through the iPhone and needs to be placed under the sheet on the top of a mattress. 
As per its description, it analysis sleep-related data such as "sleep time and efficiency, heart rate, respiration, temperature, movement, snoring, room temperature, and room humidity". The related data like heart rate and respiratory data collected by Beddit can be shared with Apple's health app.
Beddit has retained a customer support contact on its website, suggesting that the customer experience will not change, CNBC reported on Tuesday.
The updated privacy policy on the Beddit website also states that it has been acquired by Apple.
The Finland-based Beddit was founded in 2007 and has received about $3.5 million in funding. 
(IANS inputs)