Follow us on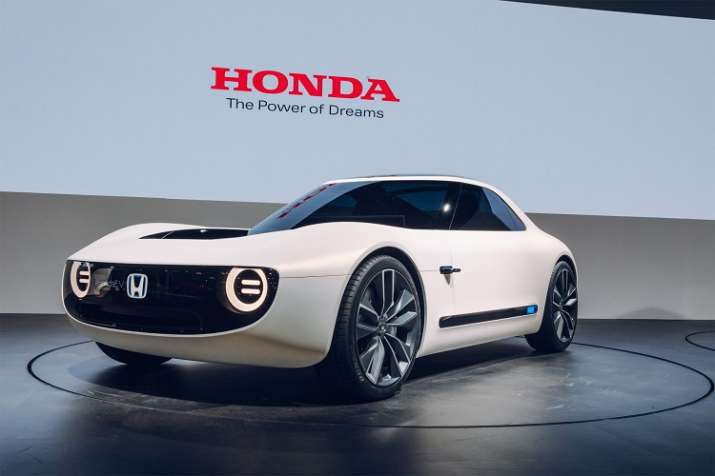 Japanese automaker Honda can "very quickly" bring electric vehicles to India if there is enough market demand to sustain business, but multiple technologies must be considered for future mobility, according to a senior company official.
The company, which is present in India through a wholly-owned subsidiary, sells eight models here. It is also working on a strategy to bring EVs into the Indian market.
"As far as EVs are concerned, for some reason the impression is that we do not support such technology. It is wrong. We have EV technology and we can bring it very very quickly here," Honda Cars India Ltd (HCIL) Senior VP and Director (Sales and Marketing) Rajesh Goel told PTI.
The company is looking at an EV strategy and it should be ready in time to get an EV here as and when the market demands, he added.
Goel, however, said in a country like India it could be useful to look at various kinds of technologies, including hybrids, which help in cutting emissions and reducing air pollution.
"The only thing we say is that as a step towards full battery EV...it could be a useful idea to look at multiplicity of technologies," Goel said.
He added that for Honda bringing EV technology is not an issue as it already sells such vehicles across the globe.
"To bring technology is not an issue but the decision will be made by the customer. Some may buy an EV for novelty value but one who wants to use it on a daily basis would look at many things to fall in place," Goel said.
Mooting a road map with multiple technologies, he said: "As things progress and looking as how the energy mix progresses, one could look at phasing out hybrids and then moving to battery EVs."
With an aim to cut oil imports and reduce pollution, the government has been pushing for electric vehicles along with biofuels, ethanol and methanol fuels. 
There has been demand from the auto industry to consider hybrids as a bridge between internal combustion engine and fully electric vehicles. 
Commenting on the company's road map in terms of sales network, Goel said Honda is looking to expand its sales network in smaller towns as it expects robust demand for its mass market products to come from these locations going ahead. 
HCIL sells its products from 353 touch points across the country.
"We intend to increase that by especially focussing on tier 3 markets. That is where we believe demand for our products like Amaze will come from," Goel said.
The company is in the process of identifying locations currently, he added.
Goel said majority of the company's sales come from tier 1 cities but with products like Amaze, it would like to appeal to customers in tier 2,3 towns as well.