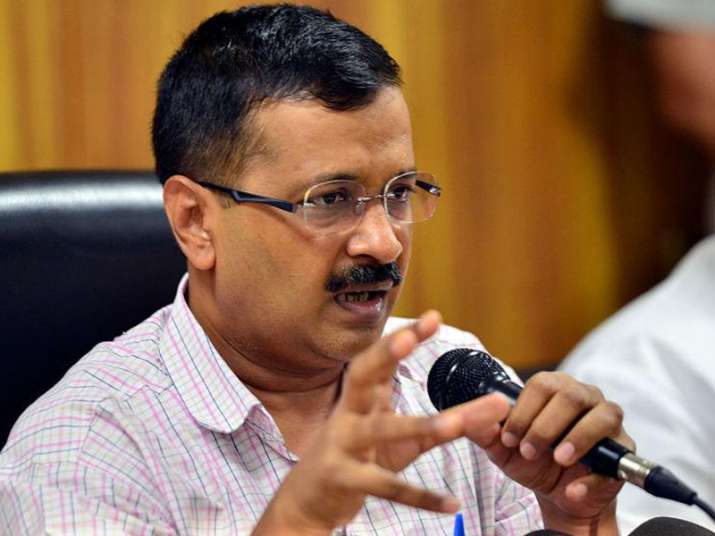 Finally accepting the results of MCD polls, Delhi Chief Minister Arvind Kejriwal on Wednesday congratulated the victorious BJP and assured his government's support for the "betterment of Delhi." 
"I congratulate (the) BJP on their victory in all three MCDs (municipal corporations of Delhi). My government looks forward to working with the MCDs for the betterment of Delhi," Kejriwal tweeted.
The Bharatiya Janata Party (BJP) has swept all three - east, south and north Delhi - civic corporations. Although the final results are yet to come, the tresnds show clear majority of the saffron party in the civic bodies. 
The results for a few wards are still to be declared, but the BJP has already won over 170 of seats out of 270, leaving AAP far behind with 40 and the Congress with 20 seats. 
Earlier, the AAP blamed EVM "manipulation" behind the crushing defeat. 
"EVM tampering is the bitter truth of the country's democracy. One can crack jokes on us initially, but fearing being made fun of, we cannot refrain from speaking the truth," Deputy Chief Minister Manish Sisodia told reporters. 
Senior minister in the Delhi government Gopal Rai said an "EVM wave" is sweeping across the city. By 11 AM, only one AAP candidate, 
"This isn't a Modi wave, this is an EVM wave. The same happened in Uttar Pradesh and Uttarakhand. It is a major threat against democracy. The rights of the electorate will have to be ensured. The BJP wants to demolish democracy," Rai told reporters.
Prime Minister Narendra Modi expressed gratitude to the people of Delhi for reposing faith in the BJP and ensuring its resounding victory in MCD polls. 
"Grateful to the people of Delhi for the faith in BJP. I laud the hardwork of team @BJP4Delhi which made the resounding MCD win possible," he tweeted.