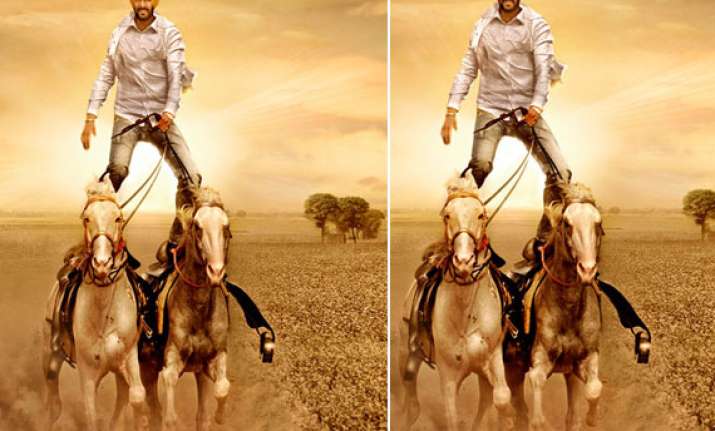 Mumbai: Bollywood macho star Ajay Devgn  is normally used to making his on-screen entry riding two motorbikes or autmobiles at a time since the Golmaal series, but this time he will be seen riding two horses simultaneously in Son Of Sardar.
Ajay Devgn did his first stunt scene in his first movie "Phool Aur Kaante" where he appeared on screen standing on two moving bikes.
He repeated the same stunt in "Golmaal Returns" and "Golmaal 3" on cars.
This time, the horse stunt was shot at the Qila Mubarak Fort in Patiala. Ajay took  three to four days to come out with the sequence perfectly.  
Ajay and the crew would  start working from 7 in the morning and continue shooting all day. Devgan would rehearse the stunt over and over again before the camera started rolling. He would take a ride of the horse to familiarize himself with the animals.
"Son Of Sardar", which is being directed by Ashwini Dhir, stars Sanjay Dutt, Sonakshi Sinha, Juhi Chawla and Arjan Bajwa apart from Ajay, and is scheduled for release in November this year.
Here's looking back at the films where Devgn has done his favourite stunt
(PICS)