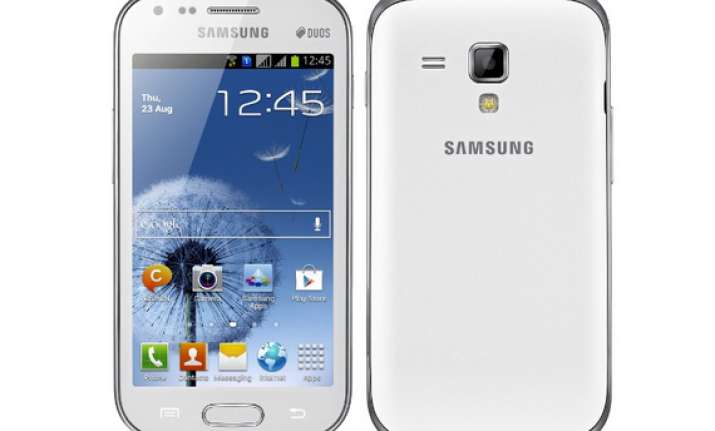 New Delhi, March 17: Samsung Galaxy Grand is a mid-range smartphone with high-end ambitions. Its 5-inch screen and Galaxy Note-like aesthetic gives it premium looks. The smartphones packs in lots of good features – like a better camera, bigger screen, and faster processor –for those who really need the convenience of one device while still using two numbers.
For Rs 21,500 you also get multi-window, Pop-up play, Smart Stay, S Voice and gesture features just like on any other high-end smartphones. There is a 2MP front facing camera along with an 8MP rear camera onboard. It also has Android Jelly Bean operating system onboard along with a dual-core processor and a 2100 mAh battery. Let's take a detailed review of the phone's specifications:

Build
In terms of build quality, Samsung never leaves any room for complaint. The Samsung Galaxy Grand has a shiny body, which adds to its look and is not too slippery either. There is a solid metal strip, which surrounds the phone on all sides and can easily withstand a few falls. The back panel is a bit plasticky, and that made me nervous sometimes while opening it to insert my SIM cards. It is so thin that it feels like it might break.
There is no gap between the back panel and the inner hardware, which makes the device solid. At 161 grams, it feels a bit heavy. According to Samsung, the Galaxy Grand is just 9.6 mm thin, but it does not feel like that. All in all, it is a decent device vis-à-vis build quality and looks. The placement of the volume rocker (on the top left side), the power button (on the right hand top), a 3.5 mm jack and micro USB port (both on the top) are well planned.