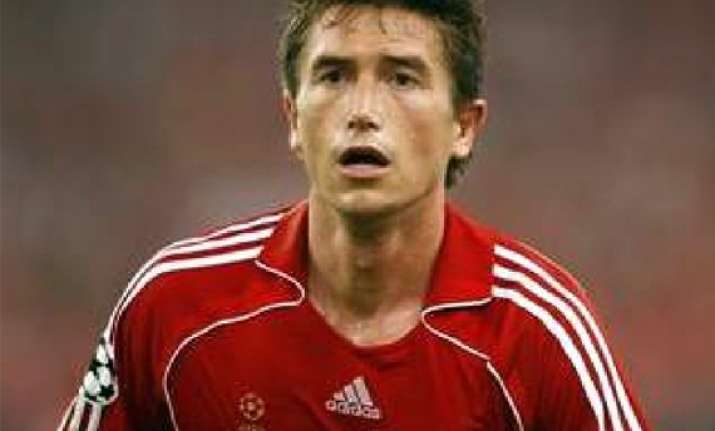 Sydney, Oct 16:  Star recruit Harry Kewell's second match for Melbourne Victory in Australia's A-League saw him handed his first yellow card in a 1-0 loss to Adelaide United.

Closely marked by for most of the match, Kewell, the former Liverpool and Leeds midfielder, was given the yellow in the 81st minute after reacting to a tackle by United captain Jonathan McKain.

Defending champions Brisbane stretched its unbeaten record to 30 matches with a 2-0 win over Sydney.

Ex-Blackburn Rovers winger Brett Emerton, the other big marquee player to join the A-League this season, was again held scoreless for Sydney after missing a penalty in last week's 0-0 draw with the Victory.

The Victory played with 10 men after captain Adrian Leijer was sent off in the 55th minute. He was yellow-carded for a heated first-half clash with United winger Andy Slory, then sent off for good for a hard tackle from behind on Adelaide playmaker Dario Vidosic.

Adelaide striker Serginho Van Dijk scored three minutes before Leijer went off, intercepting an errant pass from Victory defender Fabio.

Brisbane's Besart Berisha scored in the 43rd minute and Thomas Broich in the 72nd in the Roar's win over Sydney.

"All along I've said I expect us to be better this year and I do and we've just started the season, so we will improve, there's no doubt about it," Brisbane coach Ange Postecoglou said.

"Sydney worked pretty hard to try and contain us. As the game wore on, we started to really penetrate and punish them in the front third and eventually we took over the game."

Central Coast captain Patrick Zwaanswijk headed home his fourth career goal with three minutes left to give the Mariners a 1-1 draw with Gold Coast after James Brown had given United a 1-0 lead two minutes into the second half.

"They have the character and the mentality, the fight in them," Central Coast coach Graham Arnold said. "If you don't have the will, the determination and the structure to fall back on, it can get very average."

Wellington hosted Newcastle and the Melbourne Heart played its home opener against Perth in Sunday matches to close out the second round.