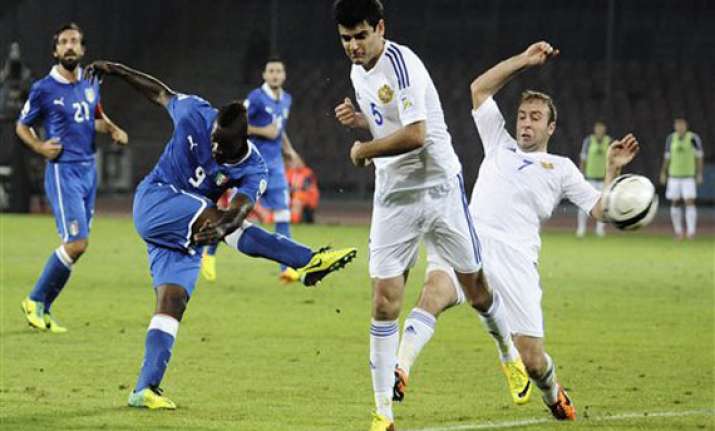 Geneva:  Brazil vs. Italy. Twice a World Cup final, it could be the World Cup opening match in Sao Paulo on June 12.
And the second match the next day could be a 2010 final repeat: Spain vs. the Netherlands.   
Thank the FIFA rankings that decide which teams are seeded if the World Cup receives such a blockbuster kickoff.   
The often-criticized rankings will surely be attacked on Thursday when they decide the eight top seeds in the World Cup groups being drawn on Dec. 6.   
The powerful Dutch, runners-up in 2010, and Italians, 2006 champions, should miss out despite going unbeaten through qualifying, according to unofficial calculations provided by FIFA's website.   
Belgium and Colombia are likely in, despite failing to qualify for the 2010 tournament. They will join Brazil, Spain, Germany, Argentina plus Uruguay, if it beats Jordan in a playoff.   
Also likely is Switzerland, which will spark questions about how FIFA grades national teams over a four-year results cycle.   
Indeed, Switzerland's surge up the rankings -- fueled by a 14-match unbeaten run in qualifying and friendlies -- might cast doubt on the value of being seeded.