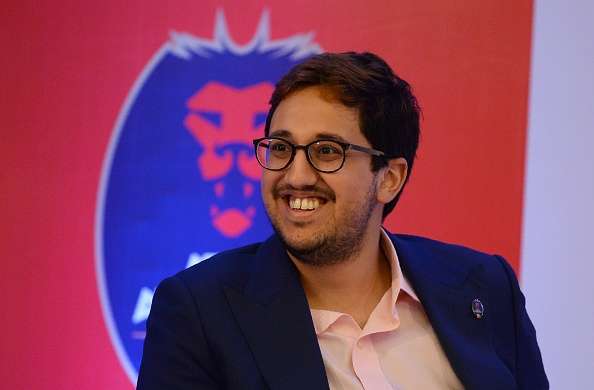 Two-time Indian Super League (ISL) semi-finalists Delhi Dynamos team director Rohan Sharma reveals the capital franchise will bank on the Indian footballers over foreign marquee players for the next season. Dynamos, having featured foreign players like former Juventus star Alessandro Del Piero, ex-Chelsea midfielder Florent Malouda, Brazilian Bruno Pelissari, Spanish Toni Doblas in the previous seasons have not retained any players heading into the league's official draft later this month.
"We have a list of players, I don't know if the marquee thing will happen this time," said Sharma. "The mentality has to change which will help the host nation and its footballers develop further". 
"I think the Indian players should really define the team. I know it is not as easy as it sounds but I think the mentality has to change," Sharma said. "If needed to make the Indian players great, we should be doing this more often."
The team director also mentioned Portugal will take care of the foreign players but his focus lies on the development of Indian players.

"Coach Portugal here, he will look at the foreign players, I don't know what he has on the list he has made. He will also develop the young players but I'm focused on the Indian footballers," Sharma said.
Dynamos will be seen donning new official kit in the forthcoming season, Sharma revealed as he kept the brand of the club jersey a secret mentioning he is in talks with a few Indian brands.
"Brand! yes, we are in talks with a couple of Indian brands for the kit, right now we need to get the designs done, as early as possible," he concluded. The franchise, having played all the three seasons in ISL, started in 2014 on a low note to finish in the fifth place. 
They qualified for the first time for the semi-finals of the League with the least number of games played in 2015 and finished third in 2016 after losing to the Kerala Blasters F.C. in the semi-finals.