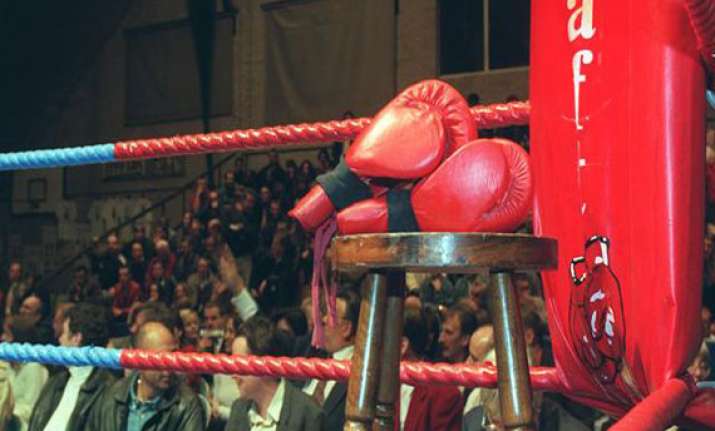 New Delhi, Dec 31:  The international boxing association (AIBA) has snubbed the Indian Amateur Boxing Federation (IABF) and said that from now on it will discus the affairs of Indian boxing only with the sports ministry.
AIBA's snub came in response to a letter written by IABF's vice-president P.K. Muralidharan Raja to amicably find a solution and lift the ban on the Indian body at the earliest.
In reply to Raja's letter, Patricia Steulet, AIBA's director of external relations, wrote: "Kindly note that from now on, and due to the suspension of the Indian Amateur Boxing Federation, AIBA will no longer communicate with you or with any office bearer of the IABF. All matters will be dealt with directly with the Indian Ministry of Sports."
Raja, also a former secretary general of the IABF, in his letter dated Dec 28 to AIBA, said: "I am sure that all of us agree that this is the time for every member of IABF to genuinely introspect, sit down together and find the way ahead for a healthier and stronger IABF."
The AIBA earlier this month has suspended the IABF for "possible manipulations" in its elections held Sep 23. The AIBA has said that IABF elections were flawed and faulty.
Shortly after AIBA's suspension, the sports ministry also suspended the IABF for violating the national sports code during the elections.