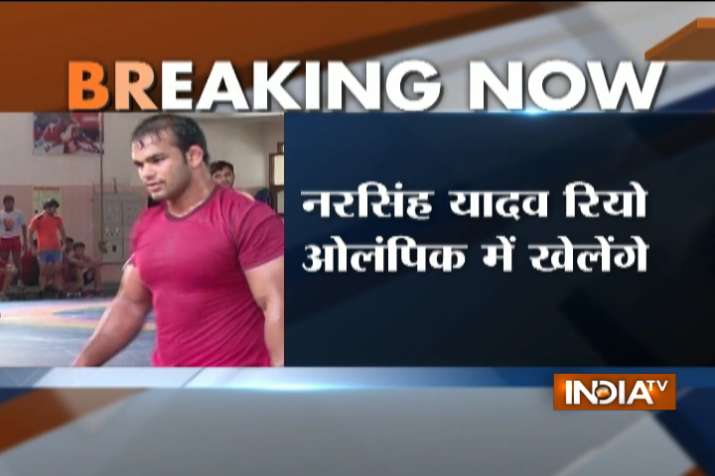 In a major relief for Indian wrestler Narsingh Yadav, World Anti-Doping Agency (WADA) today cleared him to participate in Rio Olympics 2016.
Narsingh's wrestling bout is scheduled for tomorrow.
Narsingh had tested positive for a banned anabolic steroid -- methandienone -- in tests conducted on June 25.
The World Championships bronze-medallist had claimed that he was victim of a conspiracy by rivals, a theory that was accepted by NADA which exonerated him after a hurried appeal.
"This was an open and shut case, Narsingh was always cleared, a delay from NADA's end saw WADA appeal late. Hence it got very close to the bout, but we were confident Narsingh would be cleared as I had told you. Hence we didn't update him about the case either. We made sure he concentrated on his game and all turned out well," said one of the WFI officials.
The wrestler began his preparation at the Games Village with training under his coach but to his utter dismay there was more trouble brewing as WADA was not convinced with the clearance.
WADA decided to appeal against the clean chit given to him by NADA in a dope scandal back home on Tuesday potentially putting his wrestling career on risk.