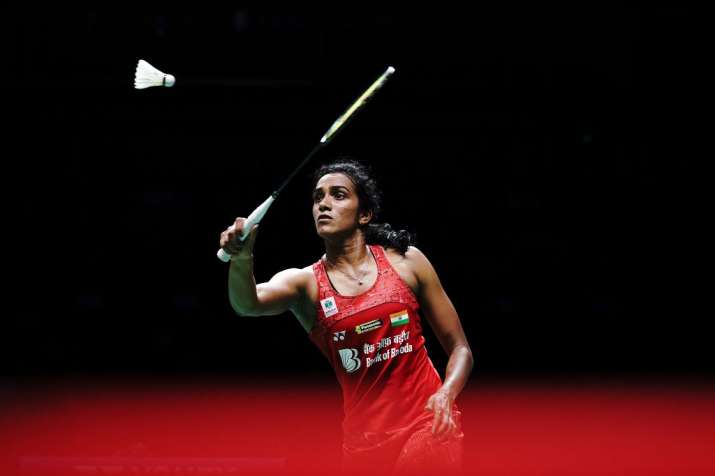 Hello and Welcome to our live blog as here you can get all the live match updates, match facts here on IndiaTV Sports. Olympic silver medallist PV Sindhu remained in the hunt for a historic Asian Games gold medal after a tense win but Saina Nehwal settled for a bronze following her 10th straight defeat against world number one Tai Tzu Ying, at Jakarta. World number three Sindhu beat Akane Yamaguchi 21-17 15-21 21-10 for her second win over the Japanese at the Asian Games, having beaten her in the team championship as well.
HIGHLIGHTS, PV SINDHU vs TAI TZU-YING SINGLES FINALS FROM JAKARTA
12.53 IST: It's Over! Tai Tzu-Ying has defeated PV Sindhu 21-13, 21-16 to win the gold medal in the single's finals
12.52 IST: Match point! Tai one point away from gold! CHI 20-15 IND
12.50 IST: Tai is two points away from Gold, for Sindhu it's near impossible. CHI 19-14 IND
12.47 IST: Sindhu is fighting back but the pressure and nervousness is being displayed by the type of shots. CHI 15-10 IND
12.43 IST: Tai takes the lead once again halfway in the second game. CHI 11-7 IND
12.40 IST: Smashed and into the net by Tai. CHI 7-5 IND
12.39 IST: Too powerful a smash and out of the boundary line. CHI 4-3 IND
12.36 IST: A sweet touch by Tai and Sindhu cannot do anything about it. CHI 1-1 IND
Second Game Started
12.34 IST: Tai wins the first game 21-13 vs PV Sindhu
12.32 IST: Tai leads and she's running away with the first game. CHI 18-12 IND
12.28 IST: Mistakes are quite costly, especially in a final. Sindhu manages to recover soon. CHI 13-10 IND
12.25 IST: Fighting back! After trailing by a five-point lead, Sindhu makes amends. CHI 10-7 IND
12.24 IST: Tai is now leading by 4 points. CHI 8-4 IND
12.22 IST: Played out of the boundary by Sindhu. CHI 6-3 IND
12.21 IST: Sindhu gets her first point of the game. A great smash by the Indian. CHI 5-1 IND
12.20 IST: Tai is now 5 nil up. Aggressive play by Tai. Sindhu can't seem to catch a break. CHI 5-0 IND
12.19 IST: Tai is now 3-0 up. A very deceptive player indeed. CHI 3-0 IND
12.18 IST: Tai gets the first point. CHI 1-0 IND
12.16 IST: Tzu-Ying won the toss and selected the side. And off we go
12.13 IST: The two players are at the court and the atmosphere around is electrifying. 
11.55 IST: In the Men's Singles finals, it was Indonesia's very own Jonatan Christie who defeated Chinese Taipei's Tien Chen Chou to win the gold medal.
11.53:  "I have a strategy in place for her. It should be a good match," world No. 3 PV Sindhu said in the post-match interview after she reached the finals.
11.45 IST: PV Sindhu is yet to win a singles title this year, this can be a turn of events in her career.
11.30 IST: Saina was beaten in straight games by Tai Tzu in the semifinals, can PV Sindhu be able to counter the World No.1?
Rise and shine peeps👀🌞
It's the finals of the WS at the #AsianGames2018 as @Pvsindhu1 gets ready to put her best foot forward in a bid to create history when she takes on top seed Tai Tzu of Chinese Taipei. 💪🇮🇳
Match Time: 11.30 am IST#IndiaontheRise #GoForGold #badminton pic.twitter.com/ifTP2wYHtB

— BAI Media (@BAI_Media) August 28, 2018
Hello and welcome to our live blog. We will shortly get underway with the Badminton Women's Singles Final live from Jakarta as World No.3 PV Sindhu takes on her arch nemesis and World No.1 Tai Tzu Ying from Chinese Taipei.