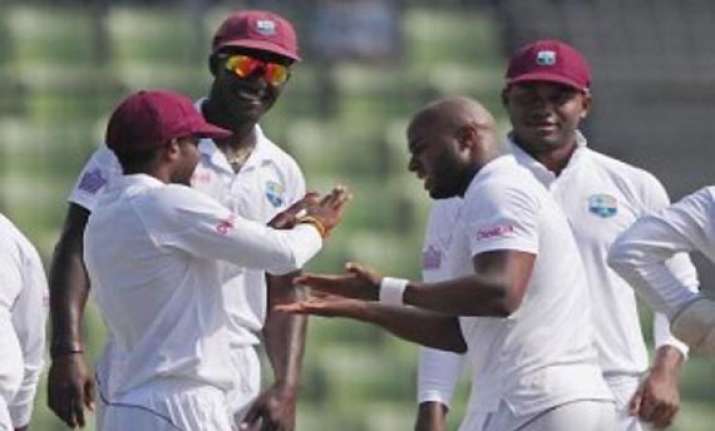 Brigetown: The West Indies coach Ottis Gibson has expressed confidence that his players can beat Mahendra Singh Dhoni's men at their own den when they tour India next month for what will be Sachin Tendulkar's final two Tests.
Gibson said his side has more experienced players than the last time when they had toured India and they should be able to give a much better performance this time around.
"We are not saying we cannot beat India, but we know it is going to be tough. The last time we went to India, we had a couple of inexperienced guys but we put up a good show. So hopefully this time with a bit more experience, we can go one better and win the series. There is no reason why we can't," said Gibson.
The Windies have not played a Test match for almost a year now and the team is training hard at a fitness and medical camp here to ensure players stay fit as they will be on the road for a long time. West Indies will play two Tests and three ODIs during their tour of India, commencing with the first Test from November 6-10 in Kolkata.
The second Test —Sachin Tendulkar's farewell match — will be played in Mumbai from November 14-18.
Following their India tour, West Indies will be in New Zealand for three Tests, five ODIs and two T20 Internationals. "Things have been going well; the doctors haven't reported anything untoward to me as yet, so fingers crossed that everybody is fit to get on the plane," the coach said.
Gibson noted that the series against India will finally settle the question of where the West Indies stand as far as Tests are concerned. "We have played great in Test cricket, having won the last six, but people have been poking fun at the opposition. This one in India gives us the opportunity to see where we stand," he said.