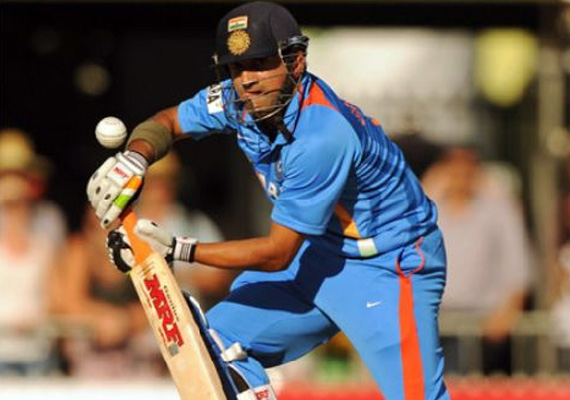 Adelaide, Feb 12: Man-of-match Gautam Gambhir feels that his team should have won the match earlier than scraping through in the final over. 

"We should have finished the game in the 48th over. We shouldn't have taken this game to 50th over. This is my personal observation," said Gambhir, after his knock of 92 that set up India's four-wicket win against Australia.

Having said that, Gambhir did admit that it's "easier said than done." Skipper Mahendra Singh Dhoni's six in the last over sealed the deal.

"It's easier said than done. There is far more pressure on the players who are in the middle. It's their turn to take the decision. I don't know why he (Dhoni) delayed it. Perhaps, he wanted somebody else to take the responsibility. Still the most important shot in the match was played by him," Gambhir stated.

"If I was there, I wouldn't have looked to take it till the last over. I would have looked to finish one or two overs before. There is far more pressure even if you need 5-6 runs from the final over. But then we are different human beings, and we think differently."

There has been a lot of discussions on the decision by the team management to follow rotation policy and accordingly rest Sachin Tendulkar but the southpaw backed the decision.

"The amount of cricket we play, it's important to rotate. When we don't rotate, everyone has a problem. When we rotate, then it's an issue too. Be it Rohit or Raina, they get an extra opportunity. To be honest, this was the best XI too.

"More importantly, this is the XI that had the belief that they could beat any opposition in the park. One or two can't make the difference. It's the XI with belief. You don't want names. You want people who can deliver."

The Delhi lad said that it was important for one of the three top-order batsman to bat till the 35th over.

"Someone from the top-order had to bat till the 35th over. Fortunately, it was me. I thought Rohit played a fantastic knock even though he made only 33 runs. But he did so at a very critical stage of the game. I'm very confident that he would succeed and a big score is around the corner."

The three-figure mark might have eluded him but Gambhir says that as long as he is consistent, he is not bothered about landmarks.

"It's important to get consistent runs. If I am desperate for a century, it would go away. Any amount runs that helps the team win is good rather than make a hundred on a losing cause."

"For me, even Ravindra Jadeja's 12 runs were very crucial in team's win."

The television replays showed that Gambhir's leg before decision might have been a debatable one but he was in no mood to crib about it.

"It could have pitched outside the leg stump but with a naked eye, it's just flash of a second you get to take a decision. It could have gone either way. But it's better to finish with 92 than with a zero."

Gambhir termed Umesh Yadav as the find of the tour. "Umesh is the find of the tour. Somebody who can bowl at 150 kmph with a semi-new ball is fantastic. He should play long for India and be develop into a world class bowler. At that speed, it's tough for any great batsman. He is giving opponents back what we have been getting for years and years."

With the changed ICC rules made it mandatory for new balls being used from both ends, Gambhir feels that 270 was a good total.

"With two new balls, 270 was a good total. Two new balls also delay your game plan and the ball still remains new. The wicket was very similar throughout."

Gambhir dedicated this win and his knock to Yuvraj Singh who is recovering from a malignant tumour and presently getting treatment in the United States.