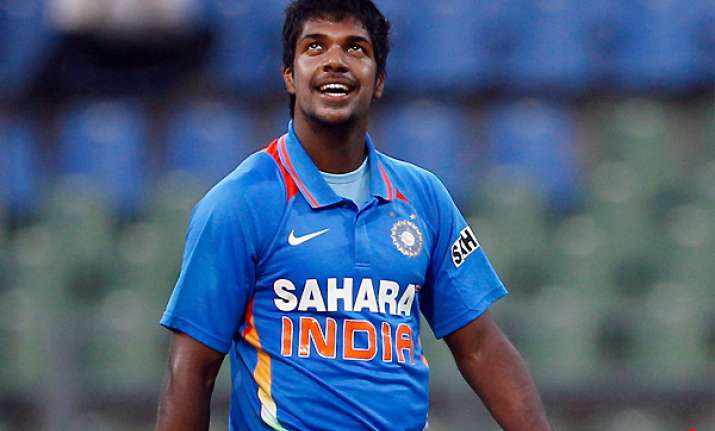 Ranchi, Oct 30: Rookie fast bowler Varun Aaron said he was "feeling great" for finding a berth in the 15-member Indian cricket team for the first test against the West Indies.

"I am feeling good," Aaron told PTI when asked how it felt like after learning that he was selected in the team led by statemate M S Dhoni.

He credited his father for breaking into the national team saying "my dad inspired me to play cricket."

The 21-year-old pacer, however, declined to take any further question saying it was not permitted under BCCI rules.

Jharkhand State Cricket Association (JSCA) President Amitabh Choudhary, the man who has seen Varun growing up from junior cricket, expressed happiness on Varun's selection.

"I am proud to see Dhoni catapulting to Test cricket after establishing himself in the limited overs. Now Varun is selected for Test cricket close on the heal of his stupendous performance in the recently concluded one-day series against the England team," said Choudhary, who had been the Manager during India's tour of Zimbabwe a few years ago.

Recalling Varun's head-line hogging performance of 153.4 km/hour during the Jharkhand/Gujarat Vijay Hazare trophy final last year, Choudhary said there was no short cut for success and he should maintain consistency through a disciplined effort.

"Varun should remain focused and should try to become a successful bowler," he said and expressed the hope that Varun breaks his own record of 153.4 km/hour against the West Indies.