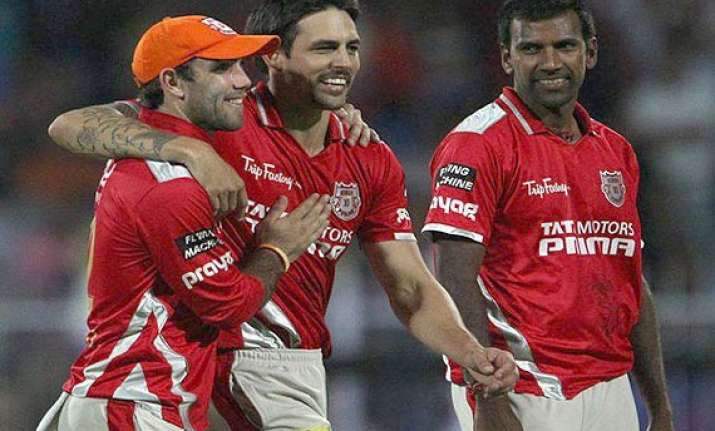 New Delhi:  Kings XI Punjab will wear blue wrist bands during an Indian Premier League (IPL) match against Kolkata Knight Riders Saturday to support World Immunisation Week (April 24-30).
Kings XI Punjab will wear blue wrist-bands marked 'shot4life', to build awareness about the importance of immunisation, which can save lives of over 14 lakh children every year in India, who do not live to see their fifth birthday.
Commenting on the initiative, the promoters of Kings XI Punjab, said, "Cricketers and sportsmen represent what can be achieved when a child is given a fair shot at a healthy, productive life.
"The franchise is extremely proud to support the cause of immunization which can save children from preventable diseases.Let us all promise to make sure that each one of them get that shot at life and to a healthy future that they rightfully deserve."
"This is the first time a team from IPL will support the cause of ensuring every child is immunised against life-threatening diseases. It is a positive step towards building awareness among the parents and others who consider sportsperson as their role model and inspiration. We hope the message reaches every Indian," said George Bailey, captain, Kings XI Punjab.
India has the highest number of under-five deaths in the world, at 1.4 million.
Pneumonia and diarrhea remain the leading causes of death among these children. These diseases are easily preventable through life saving technologies such as immunisation, yet the country continues to lose more than 400,000 children annually to these diseases.
The match between Kings XI Punjab and Kolkata Knight Riders will be played in Abu Dhabi 8 p.m. IST.