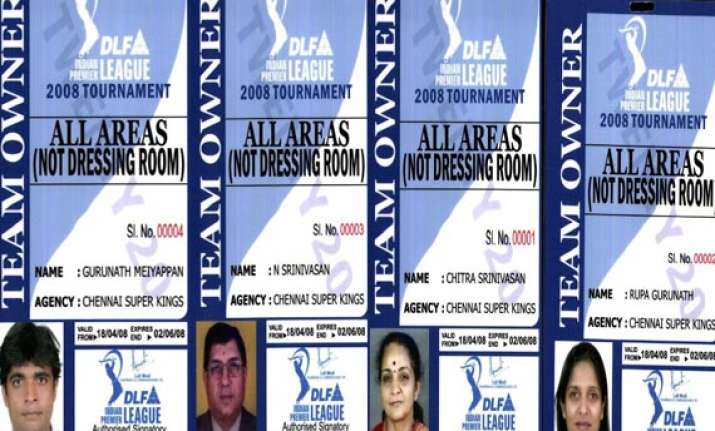 New Delhi, May 25: India Cements, that owns Chennai Super Kings, had in a statement on Friday described Gurunath Meiyappan as an honorary member of its management, and clarified that he was neither the owner, nor the CEO or principal of the franchisee.
India TV has
IPL
all areas entry passes dated back to 2008, which clearly shows N. Srinivasan, his wife Chitra Srinivasan, daughter Pushpa Srinivasan and son-in-law Gurunath Meiyappan all holding OWNER passes for access to all areas, except dressing room.
"Gurunath is only one of the Members (Honorary) of the Management Team of Chennai Super Kings", a press statement issued by T. S. Raghupathy, executive president of India Cements said on Friday.
"India Cements follows zero tolerance policy and if anyone is proved guilty, strict action will be taken immediately.  India Cements assures full co-operation with BCCI and the Law Enforcement authorities", the statement added.