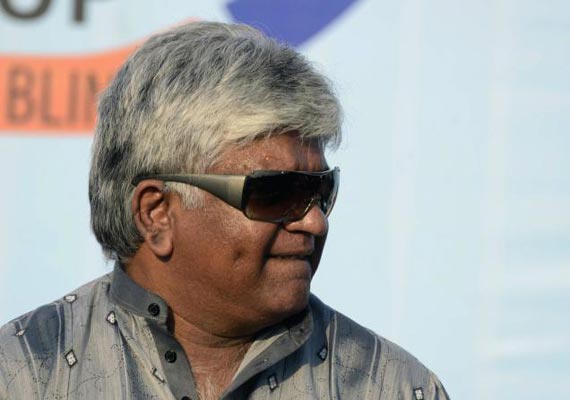 New Delhi, May 30: Ridiculing the Indian Premier League (IPL) for turning cricketers into a bunch of avaricious people, World Cup winning Sri Lankan captain Arjuna Ranatunga on Thursday said that the cash-awash T20 league has given Indian cricket nothing but disrepute.
IPL is embroiled in a spot-fixing scandal, leading to arrest of India's Test pacer
S. Sreesanth
and several others including BCCI President's son-in-law on charges of betting.
"I am not surprised with the current spot-fixing and betting scandal in IPL. It has been happening from the beginning. Each and every season had issues like betting, fixing, alcohol, drugs. I think IPL never gave anything to Indian cricket. Indian cricket has never got such bad name in world cricket," Ranatunga told PTI-Bhasha over phone from Colombo.
Ranatunga said it pained him to see that some of the former greats are backing the event just because they too are getting monetary benefits out of it.
"I feel hurt that past greats are trying to cover up as they are earning money through it. There are only a few like Erapalli Prasanna who have criticised it," he said without naming the greats.
He also said not only Indian but world cricket is getting affected by it.
"It is making cricketers greedy. Everyone wants to play IPL now and the focus has been shifted. I don't understand that what is the need of such a league. What has Indian cricket gained from it? It is spoiling players. I don't remember any world class player produced from IPL," he said.
"India will not get Tendulkars, Dravids or Gavaskars from IPL. BCCI's domestic structure is good enough to produce good cricketers, so what is the need of this league," he said.
Ranatunga also said that the IPL was always under radar for corruption and former ICC Anti Corruption chief sir Paul Condon had indicated this in the first season itself.
"Paul Condon had given a document to the ICC Board regarding fixing in IPL in 2008 in which he had warned that the Indian Premier League pose a great threat of corruption," said the former captain.
He said the BCCI should have acted at that time, only if they were keen to stop corruption.
"It should have acted then only. It has formed its own Anti Corruption Unit and we have seen issues in each season of IPL," he said.
When asked about the reports that some Indian bookies are benami owners of franchises in the Sri Lanka Premier League, he said that there should be a proper probe.
"I have seen such reports. I was totally against having such a league which brings unwanted things in cricket. If there are any proofs in these reports, there should be a proper probe into it," said the veteran batsman.
He also suggested that there should be an independent inquiry into the IPL fixing scandal and Indian government should be involved in the probe.
"I think the solution lies in bringing cricket board under sports ministry like in Sri Lanka," he said.