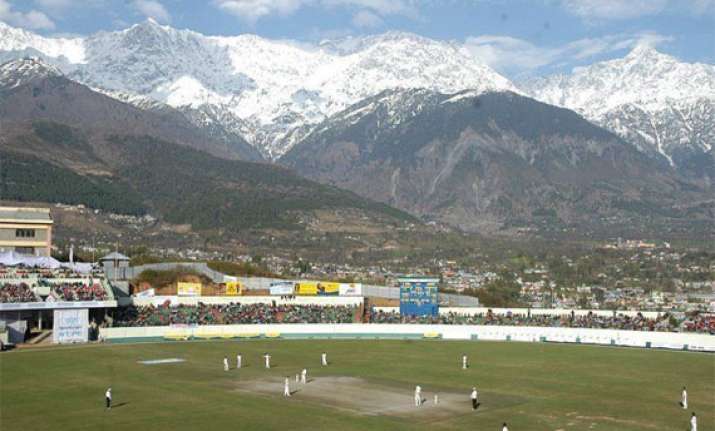 Shimla/Dharamsala: In a late night move, the Himachal Pradesh government on Saturday took over the Himachal Pradesh Cricket Association (HPCA) stadium as well as the Pavillion hotel at Dharamsala.
Both the HPCA stadium and the hotel are closely associated with Anurag Thakur, BJP MP, son of former Chief Minister Prem Kumar Dhumal.
The state cabinet presided over by Chief Minister Virbhadra Singh decided to take over all other land allotted to HPCA in various places for setting up a stadium and creation of other facilities.
At 11 pm on Saturday, the Kangra district administration took over the stadium and the hotel immediately after the Cabinet decision, Deputy Commissioner Paul Rasu  said.
The deputy commissioner said the late night takeover was done to avoid unnecessary confrontation with the HPCA, of which Anurag Thakur is the president.
The Vigilance Bureau has already registered a case in the two cases.
The Registrar Cooperative Societies has also issued a show-cause notice to the HPCA for converting itself from a society into a company.
The Cabinet decided to take back and cancel the lease made in favour of the HPCA at Luhnu in Bilaspur, Nadaun in Hamirpur, Gumma in Shimla and Lalpani in Shimla.