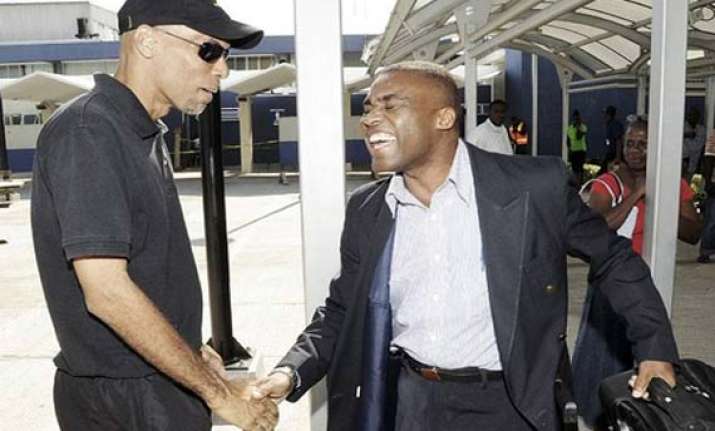 Port of Spain (Trinidad), Feb 21:  Former West Indies middle order batsman Gus Logie says he is disappointed that the momentum that spurred the regional side to the ICC T20 title last October did not carry into the just ended tour of Australia.
Logie was reacting to the five-nil drubbing the Aussies handed out to the West Indies in the recent One Day International (ODI) Series down under, reports CMC.
The Windies, however, went on to secure a consolation win in a one-off T20 match against Australia which followed the ODI series.
"You'll want to congratulate those involved for winning the T20 (World Cup). It certainly was a great thing for our cricket and we feel it's going to give us the kind of lift that we need," said Logie.
"Unfortunately now, we (did not do) too well in Australia and that's a bit disappointing because we felt we had the momentum going into that tour".
Logie currently coaches the Canada national senior team preparing for their ICC World Cricket League Championship match against Kenya in Dubai next month.
The Canadians lost recently in three-day, 50 overs and T20 formats to Trinidad and Tobago who were preparing for the start of the regional season now underway.
Logie, who was in his native Trinidad and Tobago for the warm-up series, says the players have an enormous role to play in returning Windies to the top of world cricket.
"Sometimes as much as you do, as much as you say, at the end of the day it's what happens in the middle. The players themselves have to be committed to the process of change," said Logie the former T and T captain and Windies vice-captain.
"At the end of the day, the sense of responsibility that lies on players' shoulders is enormous because you're playing, not just for yourself, not just for the team but so many people in the Caribbean and outside of the Caribbean as well".
Logie played in the dominant West Indies team of the 1980s as a batsman and was almost equally well known as a strong fielder.