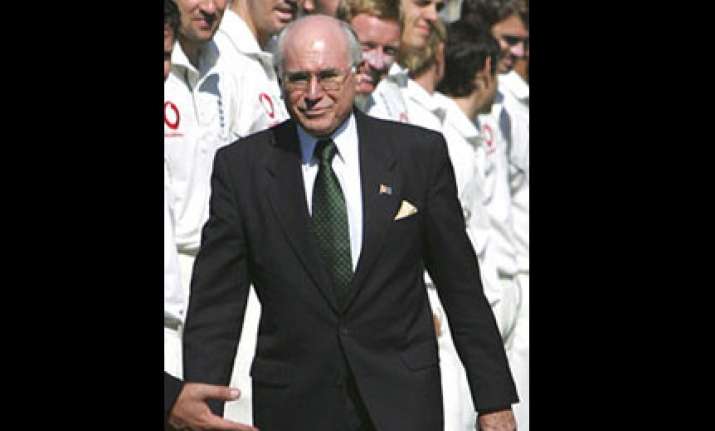 Former Australia Prime Minister John Howard has been nominated by the Australian and New Zealand boards to serve as International Cricket Council (ICC ) president from 2012.
"We are pleased that an eminent candidate in John Howard has agreed, after an exhaustive process, to take the role of joint Australia-New Zealand nominee for the ICC presidency," Cricket Australia and New Zealand Cricket chairmen Jack Clarke and Alan Isaac said in a joint statement on Tuesday.
"Australia and New Zealand considered a number of distinguished candidates of global stature before deciding to invite John Howard to consider the role".
The ICC's rotation policy requires an Australasian candidate to fill the role from 2012.
Incumbent president David Morgan is due to hand over to India's [ Images ] Sharad Pawar [ Images ] for a two-year term later this year.