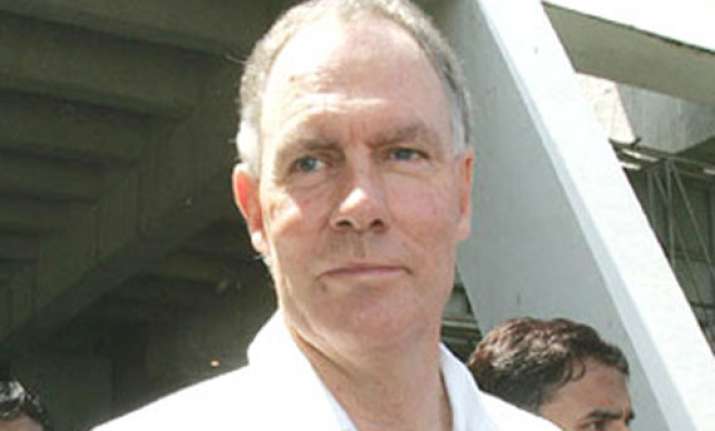 Kolkata, Feb 27: Former Team India coach Greg Chappell today said he was excited about the future of Indian cricket but worried about the future of Test matches.
"I think the future of Indian cricket is very strong. I am excited to think where Indian cricket can go and can lead the game," Chappell said while delivering the annual Tiger Pataudi lecture here.
However, one thing which worries the former Aussie skipper though is the future of Test cricket in the age of Twenty20's. Chappell said it would be a big mistake and detrimental to the future of cricket if the longer version of the game lost its importance.
Remarking that Test matches are the soul of cricket, Chappell said,"If we allow Tests to lose, cricket will lose its soul. Cricket will be poorer." "T20 has taken the game to a different level.
It is here to stay, no doubt about that. We don't need to change that," he said while stressing that Test cricket needs to be protected in such a scenario.
Explaining the importance of Tests, he said the five-day game threw up challenges which test the patience of cricketers and make them learn how to deal with the good and the bad together.
Talking about the future of Indian cricket, he said if Indian players could perform well under different conditions, then nothing could stop the team.