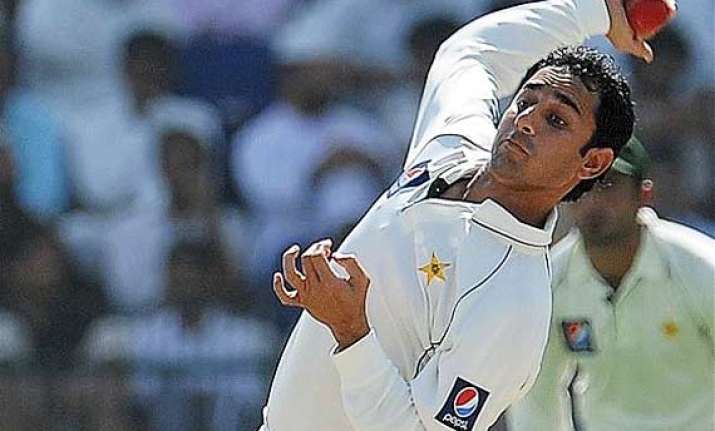 Melbourne: The International Cricket Council (ICC) Sunday said Pakistan off-spinner Saeed Ajmal's action will be tested at the National Cricket Centre in Brisbane Monday, with an outcome expected in two weeks.
"Saeed Ajmal will be tested Monday at the Cricket Australia National Cricket Centre in Brisbane," an ICC spokesman was quoted as saying in the Cricket Australia website.
"The test will be conducted by the ICC's accredited and lead team of Human Movement Specialists using the same testing protocol that were earlier followed for the testing of Sri Lanka's Sachithra Senanayake and New Zealand's
Kane Williamson
."
The cricket world will be monitoring the situation in Brisbane as closely as possible, with the world's No.1 ODI bowler at the mercy of the same testers who banned both Senanayake and Williamson from bowling.
"This process will be managed by the ICC personnel, and use Cricket Australia facilities," the spokesman added.
"The testing date and location were agreed in consultation with the Pakistan Cricket Board (PCB), with Brisbane being one of a number of world-class facilities that can now be used by ICC accredited Human Movement Specialists for testing bowlers with suspect actions."
"In its efforts to make testing more accessible across cricketing countries, the ICC is currently in the process of accrediting Human Movement Specialists at these facilities so they are able to test bowlers using the ICC testing protocol."
"The results of the tests on Saeed Ajmal's action will be known in about two weeks following which the ICC will announce the findings via a media release. Until such time, the ICC will not make any comment on this matter."