Follow us on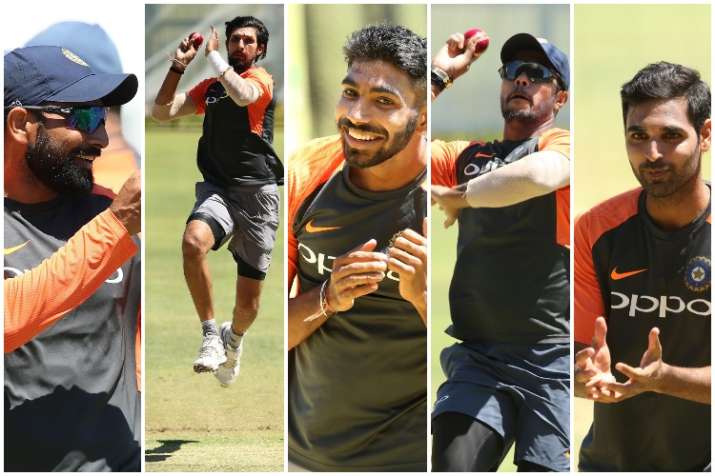 If an Indian captain came out five years ago and declared in a press conference that Indian pacers can outshine their Australian counterparts at Perth, it would have invited some chuckles. 
But, not anymore.
When Virat Kohli addressed the press on the eve of the second Test and looked ever so confident regarding his team's chances at the new Perth Stadium, reporters sat there and took note.
That is how much he and the team management believe in the quintet of pacers and why not? They have delivered in South Africa, England, in Adelaide and even in India.
Led by an old warhorse in Ishant Sharma and the young and fiery Jasprit Bumrah, the Indian pace battery has outshined all of their previous generations and given a new ray of hope to the Indians that they can rewrite history Down Under this time around.
With the game being played at the new stadium instead of WACA, the fear of unknown remains but this India team is not undermined seeing grass and lots of it on the drop in wicket at the Perth Stadium. Instead, they are 'excited' and relishing the challenge.
"Really excited. We saw the pitch, there is quite a lot of grass on it. We are really happy as we wanted more grass here than Adelaide. Our pacers will come into the game. As a team you sense there is an opportunity to win and that will only happen when you take 20 wickets," declared buoyant Kohli.
"We get really excited than nervous at looking at lively pitches because we realise that we have a bowling attack that can bowl the opposition out as much as they are convinced about their attack. When you have four-five fast bowlers at the peak of their ability, it's always a great feeling to have in the side," he added.
That is a man speaking with extreme confidence and why shouldn't he? His pacers claimed 14 wickets in the first game in Adelaide and a total of 111 wickets in South Africa (50) and England (61) combined. Out of which, 13 has been taken by Hardik Pandya, who is currently out of action. The rest has been shared between Mohammed Shami (31), Jasprit Bumrah (28), Ishant Sharma (26), Bhuvneshwar Kumar (10) and Umesh Yadav (3).
In the two-match Test series against the West Indies, Umesh picked up 11 wickets including 10 in a match at Rajkot, where he was left as the only seamer after Shardul Thakur suffered an injury.
Bhuvneshwar on the other hand, missed both the England and West Indies series but the set the tone earlier in the year against the Proteas and come Perth, could again be handful.
This Indian team sure has its batting frailties but with Cheteshwar Pujara playing like a rock and Ajinkya Rahane returning to form, one knows that they have it in them to negotiate a fiery Australian pace battery which has the likes of Josh Hazlewood, Pat Cummins and Mitchell Starc.
The trio didn't have much success in the first Test and being the most experienced of the lot in the absence of Steve Smith and David Warner, will be looking to make amends and having a green top is the first step towards that. 
Perth will be Australia's best chance to get back in the series that they already trail after the first game for the first time in their history against India. 
The pitch is lush green and it could even get them to play Peter Siddle in the side much like India, who have named all their five pacers in the 13-man squad. It is all set to be a typical Perth Test match -- hostile, fiery and crowd pleasing but with brimming confidence and history to chase, the visitors could just trump the hosts in their backyard for another famous victory in the West Australia capital.