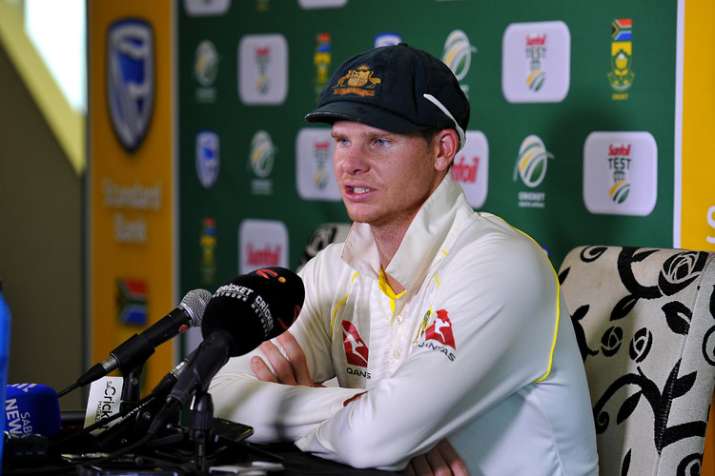 Disgraced former Australia captain Steve Smith, who is serving a 12-month ban for his role in the infamous ball-tampering saga, has vowed to earn back the trust of fans and supporters of the Australian cricket team. (Also Read: Australia's new head coach Justin Langer offers lifeline to David Warner, Steve Smith)
Smith took to Instagram and posted an emotional message for his fans on Friday. "It's great to be back home in Australia. I have had some time away to come to terms with everything and now it's time to get back into it. The amount of emails and letters I have received has been incredible and I have been extremely humbled by the enormous amount of support you have given me. (Also Read: Steve Smith can't return as Australia captain for two years, David Warner won't be considered)
"I now have a lot to do to earn back your trust. To my Mum, Dad and Dani you have been my rock through this and I can't thank you enough. Family is the most important thing in the world and I thank you for your love and support," Smith wrote.
The post also had an image of Smith with his girlfriend Dani Willis.
Smith's plea comes a day after newly-appointed Australia head coach Justin Langer on Thursday said that the door was open for Smith, former vice-captain David Warner and Cameron Bancroft when their bans end. 
"They've made mistakes. We have all made mistakes and we can all get better," Langer said. "If they meet the standards of the Australian cricket team, of course, they will be welcomed back."
Langer took over from Darren Lehmann, who resigned after the embarrassing ball-tampering episode in March that saw Australia's two leading players - captain Smith and vice-captain Warner - banned by Cricket Australia for 12 months.
Lehmann quit as coach in the days after the March 24 ball-tampering incident during the third test in Cape Town, which resulted in Smith and Warner handed the year-long bans and being sent home from the tour. (Also Read: How Australian cricket team hatched a plan to cheat)
Bancroft, a player who tried to use sandpaper to alter the surface of the ball, was given a nine-month ban.
TV cameras detected Bancroft's clumsy attempt at scratching the surface of the ball with a small piece of sandpaper with the aim of giving his bowlers an advantage over the batters. A CA investigation found that Warner was the instigator of the plot, and Smith said he didn't do enough to prevent the cheating attempt.