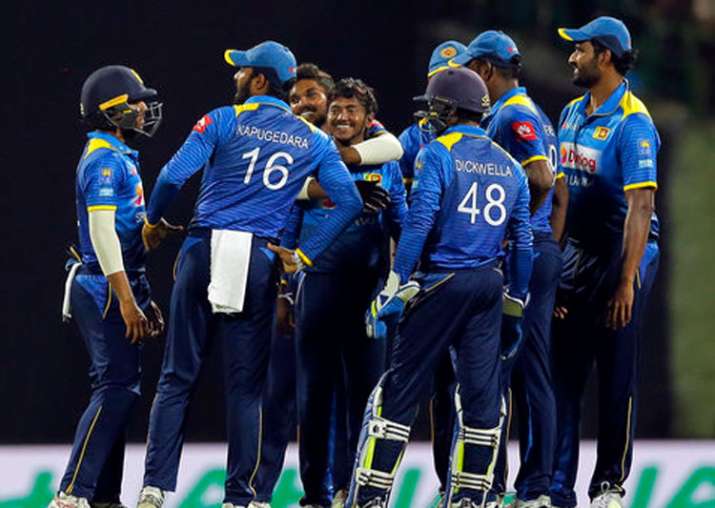 Sri Lanka have failed to secure a direct qualification for the 2019 World Cup after losing four consecutive One-day Internationals to India. India captain Virat Kohli and Rohit Sharma hit centuries to propel India to a crushing 168-run win over Sri Lanka in the fourth ODI on Thursday to take a 4-0 lead in the five-match series.
Batting first after winning the toss, India made an imposing 375-5 in 50 overs, dominated by a 219-run second-wicket stand between Kohli and Sharma. Kohli made 131, while Sharma scored 104. With Kohli's dismissal India lost four wickets for 49 runs but Manish Pandey (50 not out) and Mahendra Singh Dhoni (49 not out) put India in total command.
In reply, Sri Lanka was bowled out for 207 with more than seven overs to spare. Angelo Mathews scored 70.
The International Cricket Council said after Thursday's match that Sri Lanka, the 1996 champion, had needed two wins in the ongoing five-match series against India to be sure of a World Cup spot. Tournament host England plus the top seven ranked teams as of September 30 qualify automatically for the quadrennial event.
Sri Lanka will now have to see how West Indies perform in a one-off match against Ireland and five ODIs against England.
As of now, the West Indies must lose at least one of those six matches for Sri Lanka to avoid having to enter a qualifying round for the World Cup.
The West Indies' target will be slightly easier if Sri Lanka lose the series 5-0 to India. In that scenario, West Indies could go through ahead of Sri Lanka by beating Ireland and winning the England series 4-1.
(With AP inputs)