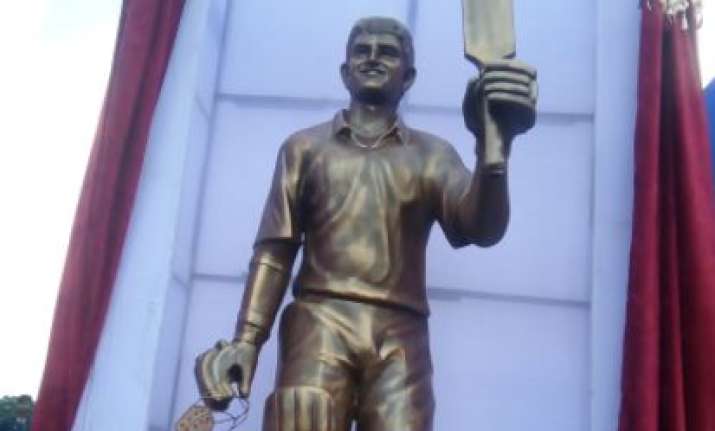 Former India captain Sourav Ganguly today unveiled his eight-feet tall bronze statue at Balurghat after travelling in train for the first time in 15 years. "I travelled in the train once after 2001. It's been almost after 15 years," Ganguly said as he alighted from the Padatik Express in Malda this morning.
He headed to Bikash Maidan in Balurghat where he was greeted by thousands of crowd. "At Dakshin Dinajpur, just human heads," the former left-hander tweeted.
He also posted a photo of him alongside the statue with a tweet: "Looks like me..."
The statue was of a young Ganguly raising his bat to acknowledge his first Test century against Australia in the Brisbane Test, 2003. Also fondly called as 'Dada', Sourav Ganguly is remembered as one of the finest captains in world cricket with a distinct style and immense cricketing knowledge. He made his dream debut at the iconic Lord's in 1996, the 'Prince of Kolkata' went on to write numerous memorable tales in the history of Indian cricket during his glorious career.
The attacking left-hander went on to lead Team India in 49 Tests and 147 ODIs. His Test record as captain on foreign soil is still the best in terms of stats in Indian cricket.He made 7,212 runs in 113 Test matches at an average of 42.17. While in ODIs, Ganguly made 11,363 runs in 311 games.
(With PTI Inputs)