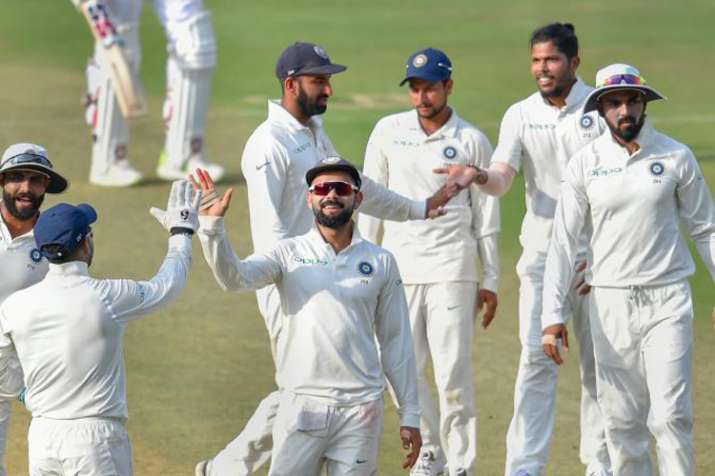 Pakistan legend Wasim Akram backed India to do get the better of Australia in the upcoming four-match Test series, starting on December 6 in Adelaide.
Akram said that this Australian side is completely new and they are lacking confidence after crushing losses against Pakistan (1-0 loss in Test series) and South Africa (2-1 loss in ODI series) recently. Therefore, making India the favourites.
"It's not the same Australian side we have seen in the last 30 years...it's new. They just got hammered by Pakistan here in the UAE, and they got hammered by South Africa in Australia, so India definitely have an edge there," Akram told NDTV Sports.
However, he added that the Indian bowlers and their lengths worry him. The legend went on to add that the bowlers from the sub-continent tend to get excited seeing the extra bounce that is at offer Down Under and often end up bowling short, which the home side is used to playing.
He adviced them to pitch it up and make the batsmen play.
"I just worry about bowlers from India, Pakistan when they go there (Australia), sometimes they get excited with the bounce on the pitches. So the idea is to pitch it up, don't bowl short...because they will be expecting that."
"I have seen in Australia even (James) Anderson struggles. If you have 130-135 (km/h) pace, the ball doesn't swing."
"The SG balls swing and then they reverse swing. Duke swings in England all day long. But in Australia if you don't have pace, you probably will struggle," he said.
Akram's concern is actually valid as none of India's pacers have had too much success Down Under since the turn of the century.
Zaheer Khan (25 wickets at an average of 35.08) and Mohammed Shami (12 wickets at an average of 35.80) have been India's best pacers in Australia since 2000.
Only Anil Kumble has an average below 35 bowling in Australia. He picked up 44 wickets at an average of 34.65.
However, this Indian bowling unit is completely different and have troubled the South Africans in South Africa and the Englishmen in England.
While the likes of Mitchell Starc, Josh Hazlewood and Pat Cummins beat them on paper still, the improvement and ability shown by Bhuvneshwar Kumar, Jasprit Bumrah, Shami, Umesh Yadav and Ishant Sharma is certainly impressive and can give this inexperienced Australian batting line-up a run for their money.